See what your fellow classmates are up to and what they're doing with their Kinesiology degrees.
Do you have a unique or KINspiring story to tell? We're always looking to hear from Kinesiology students whether they're current students or alumni. Share your story!
Assistant Professor in the Department of Physical Therapy at UBC, Dr. Kristin Campbell is passionate about using her research to help cancer survivors. She is currently investigating the role of exercise in rehabilitation from cancer treatment and how to use exercise in health promotion for cancer survivors after they complete treatment.
---
Graduating year: BHK 2001, MHK 2004 Position: President Organization: Dynamic Sport Development Ltd. Stream:Sport Management "Finding a mentor who can assist you in navigating your way through your career is important. Finding a mentor who will not agree with everything you want to do, but push you to be better all the time is important to […]
---
Graduating year: BHK, GDBA, 2007 Position: Contractor Organization: Australian Paralympic Committee Stream: Physical Education, Minor in Science "Networking is so important! The books and notes in University are just the beginning – there is so much more to learn and experience from the people and environment around you." Denise Yuen graduated in 2007 from the UBC School of […]
---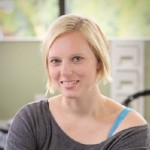 Graduating year: BHK, 2002 Position: Owner Organization: Live Well Exercise Clinic Stream: Exercise Science Website: www.livewellexerciseclinic.com "Experience is key.  Employers want to see a resume with applicable work experience.  It is an equally important facet to being a successful candidate for a job." Sara Hodson graduated from the School of Kinesiology (formerly Human Kinetics) in 2002.  With the […]
---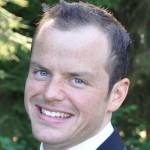 Graduating year: BHK, C.P.(c), 2007 Position: Certified Prosthetist Organization: Russell Prosthetics Stream: Exercise Science "It means using my knowledge, creativity, and critical thinking to have a positive impact in someone's life, enabling them to regain their mobility and reach their functional goals." Loren Schubert is a Certified Prosthetist at Russell Prosthetics in New Westminster, British Columbia. As […]
---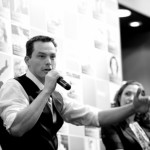 Graduating year: PhD, 1999 Position: Owner/Founder Organization: M1 Sports Management Inc. Stream: Bachelor of Human Kinetics Website: www.m1sportsmanagement.com "Stay honest to yourself and do things how they work for you. There is no one-way to execute something, the important thing is that the outcome is world class." Mark Ernsting is the owner and founder of M1 Sports […]
---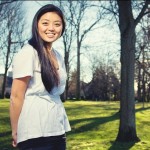 Graduating Year: BHK, 2011 Position: Commonwealth Games of Canada, Sport Officer Organization: Commonwealth Games of Canada Stream: Kinesiology and Health Science Website: : http://longtimenosri.tumblr.com/ "Try something new, push yourself out of your comfort zone, do whatever it takes to find your passion. The choice to bring passion to your life makes you feel more alive." Looking for unique ways to […]
---
Bachelor of Human Kinetics, 1999 1999 Human Kinetics graduate Nikola Girke is among the very few from UBC to play a UBC Varsity sport then achieve Olympic status in a different sport. To add to this, she made the transition from that Olympic sport to become an Olympian in yet another event. While a student […]
---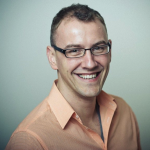 BSc Honors cell biology University of Western Ontario (2004) MSc Neuroscience UBC (2006) PhD Human Kinetics UBC (2010)
---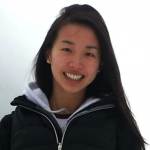 Supervisor: Dr. Brian Wilson
Current Program: MA
Research Interests: sport, politics, media; sport for development and peace; sport for peace journalism

yoon.liv@gmail.com
---