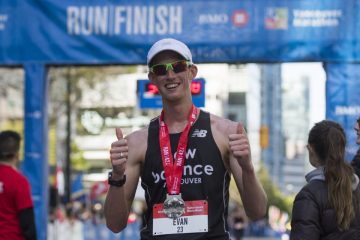 Posted: May 9, 2017
Tweet
UBC School of Kinesiology Alum and Canadian Olympian, Evan Dunfee, walked the BMO Vancouver Marathon this past weekend. Evan placed 133 among 3,654 participants in the Vancouver Marathon, meaning Dunfee beat 96 per cent of the field. Congratulations Evan! Read the full story, as featured in Running Magazine, here.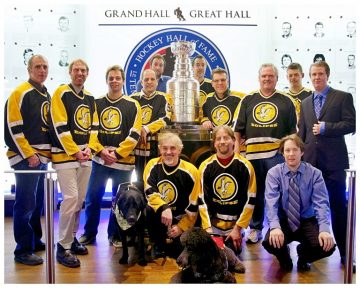 Posted: April 3, 2017
Tweet
Dylan Brown, Active Kids Program Manager, volunteers as Coach with the Vancouver Eclipse Blind Hockey Club and Assistant Tournament Director for the Annual National Blind Ice Hockey Tournament.
Posted: November 21, 2016
Tweet
Congratulations to Carolyn McEwen playing on Team Canada's National Rugby tour, with a victory over Ireland yesterday (48-7) and will play New Zealand on Wed, Nov. 23. Nov. 24 vs. New Zealand – Donnybrook Stadium, Dublin Nov. 27 vs. England – Twickenham, England Please the CBC News article Athlete of the week.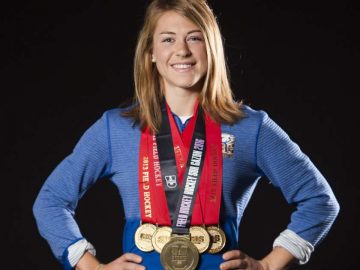 Posted: November 10, 2016
Tweet
Kinesiology student Hannah Haughn was named tournament MVP after winning the McCrae Cup U Sports national women field hockey championship final in Toronto on Sunday. Read the full story in The Province.
Posted: July 15, 2014
Tweet
Bachelor of Physical Education, 1973 The petite, energetic and charismatic Thelma Wright is UBC's most prominent track and cross-country athlete. The 1973 Physical Education and 1974 Education graduate is presently the only UBC female track athlete to appear in two Olympics and has won medals at Commonwealth, Pan American and World Student Games and at […]