On April 5, the Liu Institute for Global Issues brimmed with energy and enthusiasm as the School of Kinesiology hosted its annual Student Leadership Awards banquet.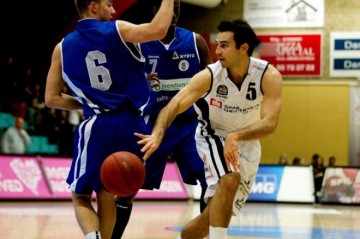 KIN alumnus Alex Murphy ( BHK' 11) recently signed a one-year contract with the Swedish professional basketball team Solna Vikings.
Bachelor of Physical Education, 1973 The petite, energetic and charismatic Thelma Wright is UBC's most prominent track and cross-country athlete. The 1973 Physical Education and 1974 Education graduate is presently the only UBC female track athlete to appear in two Olympics and has won medals at Commonwealth, Pan American and World Student Games and at […]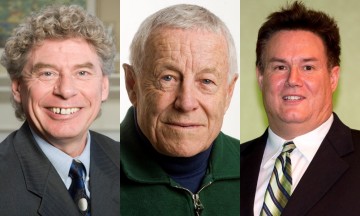 Celebrated hockey coach and UBC Physical Education alumnus Clare Drake (BPE '51) was recently honoured by the Canadian Interuniversity Sport.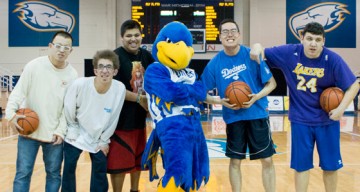 Four UBC Kinesiology students recognized by the 2014 UBC Equity Enhancement Fund for their efforts to increase awareness about intellectual disabilities.

3rd year Kinesiology student Conner Kozak one of two UBC athletes chosen for the 2014 NAIA – Men's Golf All Americans.

Barclay, Barros, Bruchet and Firth named UBC athletes of the year at 93rd Big Block Awards

An inside look at the 36-year history of the biggest intramural event in North America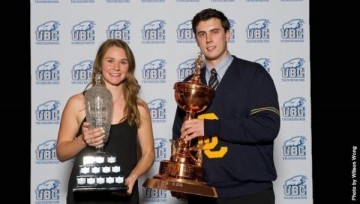 Barclay, Barros, Bruchet and Firth named UBC athletes of the year at 93rd Big Block Awards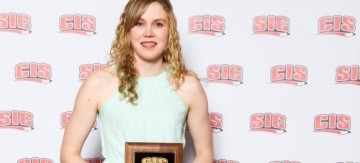 Lisa Barclay keeps MVP award in the UBC family