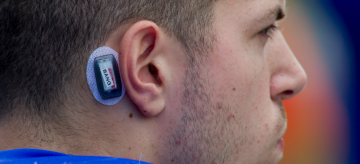 Posted: April 5, 2017
Harrison Brown is a 4th Year PhD student, working with Dr. Jean-Sebastien Blouin in the Sensorimotor Physiology Lab. He is being recognized for his efforts to quantify post-concussion balance using inexpensive sensors.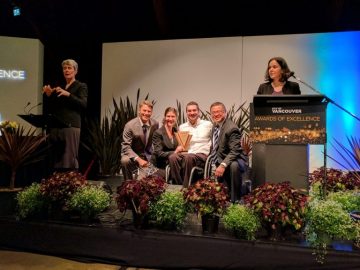 Posted: March 3, 2017
PARC has been selected to receive a City of Vancouver 2017 Award of Excellence in the Accessible City category.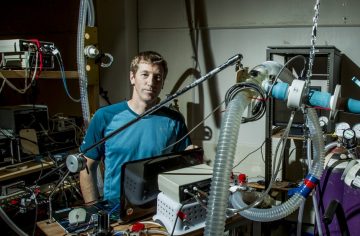 Posted: February 28, 2017
Dr. Bill Sheel, Professor and head of the Health and Integrative Physiology Lab, has received $190,317 to study the causes of sex-based differences in breathlessness, with the ultimate goal of improving breathlessness in aging.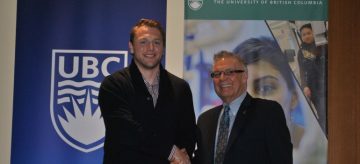 Posted: February 17, 2017
Desi McEwan, 4th Year PhD student in Dr. Mark Beauchamp's Psychology of Exercise, Health, & Physical Activity (PEHPA) Lab within the School of Kinesiology, has been selected as one of twenty-three recipients of the 2016-2017 Banting Postdoctoral Fellowships as awarded by the Social Sciences and Humanities Research Council. Desi joins a select group of scholars […]
Posted: February 2, 2017
Congratulations to Dr. Darren Warburton (PI) and co-applicants, Dr. Shannon Bredin, Dr. Moss Norman, Dr. Eli Puterman and Dr. Robert Boushel (KIN) for being awarded $100,200 from UBC's Teaching and Learning Enhancement Fund (TLEF). Dr. Warburton received funding to create, implement, and evaluate an innovative blended learning program in "Indigenous Studies in Kinesiology." This program […]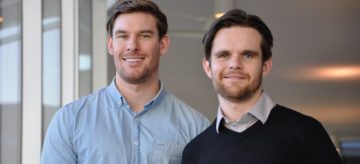 Posted: December 20, 2016
ICORD PhD student, Cameron Gee, has won the Four-Year Fellowship from the University of British Columbia's School of Kinesiology and a Mitacs Accelerate Award. Under the supervision of ICORD Principal Investigator, Dr. Christopher West, Gee will receive funding and support from Mitacs, the Canadian Sport Institute Pacific (CSI Pacific) and Wheelchair Rugby Canada to study […]
Posted: October 12, 2016
Congratulations to Dr. Andrea Bundon and Dr. Moss Norman as recipients of the 2016 Hampton New Faculty Awards. Dr. Andrea Bundon, Assistant Professor, KIN Barriers and Facilitators Encountered by Canadians with Disabilities when Pursuing Sport Coaching Opportunities – $10,000 Dr. Moss Norman, Assistant Professor, KIN Indigenous Movements: An Indigenist-Centred Exploration of the […]
Posted: May 11, 2016
Congratulations to Dr Eli Puterman, a recipient of the Michael Smith Foundation for Health Research 2016 Scholar Award. Foundation funding will allow for the successful realization of Dr Puterman's vision that maximizes capacity to improve the health of Canada's adult populations who are at risk for accelerated aging and disease development.
Posted: February 12, 2016
The Canada Research Chairs Secretariat has issued its public announcement of newly appointed Chairholders and it is our great pleasure to congratulate Dr. Eli Puterman on his appointment as Canada Research Chair. Dr. Eli Puterman, Assistant Professor, School of Kinesiology, has been appointed as a Tier II CRC in Physical Activity and Health.  Dr. Puterman joined the Faculty in July 2015 […]
Posted: July 15, 2014
Bachelor of Physical Education, 1973 The petite, energetic and charismatic Thelma Wright is UBC's most prominent track and cross-country athlete. The 1973 Physical Education and 1974 Education graduate is presently the only UBC female track athlete to appear in two Olympics and has won medals at Commonwealth, Pan American and World Student Games and at […]