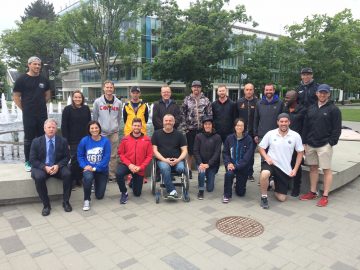 Posted: June 30, 2017
UBC Kinesiology welcomed their third cohort into the program.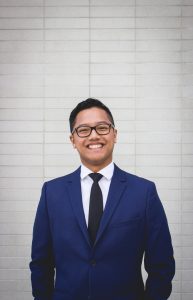 Posted: June 27, 2017
Expected graduating year: 2018
Stream: Kinesiology and Health Science
Hometown: Richmond, B.C.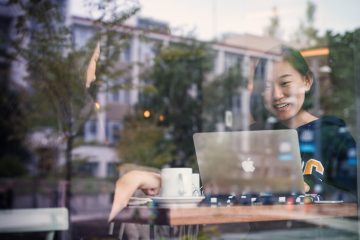 Posted: June 2, 2017
For the first time, the popular KIN 481 Sport Marketing and Communication will be offered online in 2017, Term 2.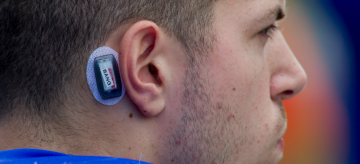 Posted: April 5, 2017
Harrison Brown is a 4th Year PhD student, working with Dr. Jean-Sebastien Blouin in the Sensorimotor Physiology Lab. He is being recognized for his efforts to quantify post-concussion balance using inexpensive sensors.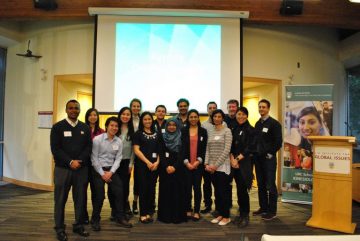 Posted: March 30, 2017
UBC Kinesiology students and alumni joined together to celebrate the completion of the 2016-17 UBC Kinesiology Mentorship Program. 
The program brings together student mentees and alumni mentors for professional development, networking…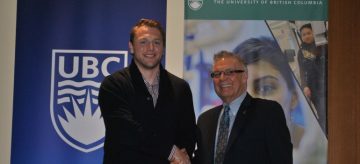 Posted: February 17, 2017
Desi McEwan, 4th Year PhD student in Dr. Mark Beauchamp's Psychology of Exercise, Health, & Physical Activity (PEHPA) Lab within the School of Kinesiology, has been selected as one of twenty-three recipients of the 2016-2017 Banting Postdoctoral Fellowships as awarded by the Social Sciences and Humanities Research Council. Desi joins a select group of scholars […]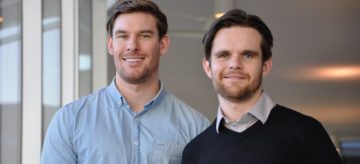 Posted: December 20, 2016
ICORD PhD student, Cameron Gee, has won the Four-Year Fellowship from the University of British Columbia's School of Kinesiology and a Mitacs Accelerate Award. Under the supervision of ICORD Principal Investigator, Dr. Christopher West, Gee will receive funding and support from Mitacs, the Canadian Sport Institute Pacific (CSI Pacific) and Wheelchair Rugby Canada to study […]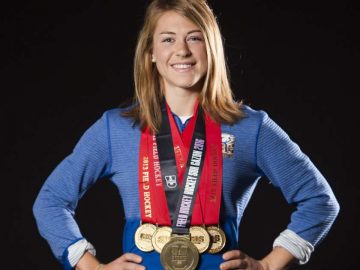 Posted: November 10, 2016
Kinesiology student Hannah Haughn was named tournament MVP after winning the McCrae Cup U Sports national women field hockey championship final in Toronto on Sunday. Read the full story in The Province.
Posted: August 15, 2016
Best wishes for all Kinesiology Alumni and current students competing at Rio 2016!!! Blair Bann Volleyball Men's Volleyball Edmonton, Alta. Alumni Luc Bruchet Athletics 5000m White Rock, B.C. Alumni Evan Dunfee Athletics Racewalk Richmond, B.C. Alumni Nikola Girke Sailing Mixed nacra 17 (multihull) Vancouver, BC Alumni Liz Gleadle Athletics Javelin Vancouver, BC Alumni Antoni Kindler Field Hockey Men's Field Hockey […]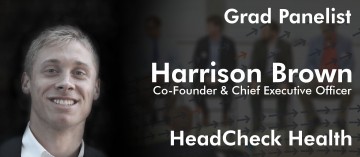 Posted: March 23, 2016
By Michael Choi  ·  March 21, 2016, 8:06 p.m. The Ubyssey | A concussion management app, Head Check Health, has been developed by a UBC Master of Kinesiology graduate and PhD candidate, Harrison Brown. Along with cofounders Kerry Costello — chief operating officer and recent MBA graduate from UBC — and Alexey Manov — manufacturing […]