UBC is currently planning a return to on-campus activity for 2021-2022 Winter Session. The majority of courses will be primarily delivered in-person from February 7, 2022 until the end of Winter Session, Term 2. The university is working hard with provincial health authorities to ensure the campus is safe for all students, staff, and faculty.
Visit the Campus Return Plan FAQs page.
UBC strongly encourages all members of the UBC community to get their vaccinations and requires COVID-19 rapid testing for all students, faculty, and staff, with exemptions provided for those who are fully vaccinated against COVID-19.
There will be a vaccine clinic on campus. Please click here for directions on how to get to the Covid-19 vaccine clinic.
It is mandatory to wear masks in all indoor public spaces. Protect yourself and others.
Maintaining good mental health and wellness during challenging times asks a lot of us, our colleagues, and our families. For information about mental health resources for students, faculty and staff, Click Here
The student services page will continue to be updated with important resources and announcements regarding campus safety protocols.
For information about in-person learning, or how your classroom experience will look like in Term 1, keep an eye out for further updates. This page also has information about student services and support such as:
Quarantine bursary
Getting vaccinated
Traveling to Canada
Staying safe on campus
Health and wellbeing
Financial support, and more.
For UBC IT services for students: Click Here.
For Student Campus Return FAQs, Click Here.
---
For information about:
Campus Rules & Guidance
Thermal Stress Safety
Safety & Risk Services Strategic Plan
Incident reporting
Non-emergency first aid
For Covid-19 Safety Plans: Click Here.
UBC IT services:
For Faculty & Staff Campus Return FAQs, Click Here.
---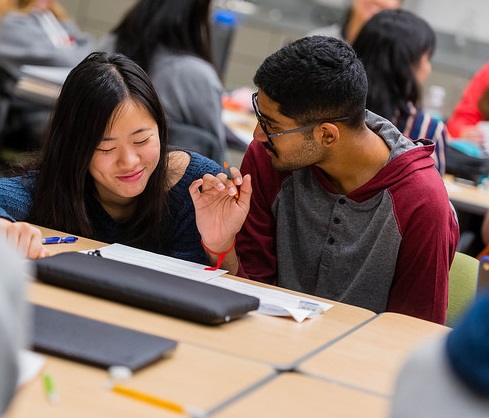 While we anticipate courses to be primarily delivered in-person, with the expectation that students will be on campus in September, there will be a limited selection of courses available with online delivery in both Term 1 and 2.
Modes of delivery in KIN this Winter Session:
In-person: The course component takes place in-person.
Online: The course component is fully online, but all elements of the entire course may not be eligible to complete remotely. Check the Section Comments for details.
For full list of confirmed courses: Click Here.