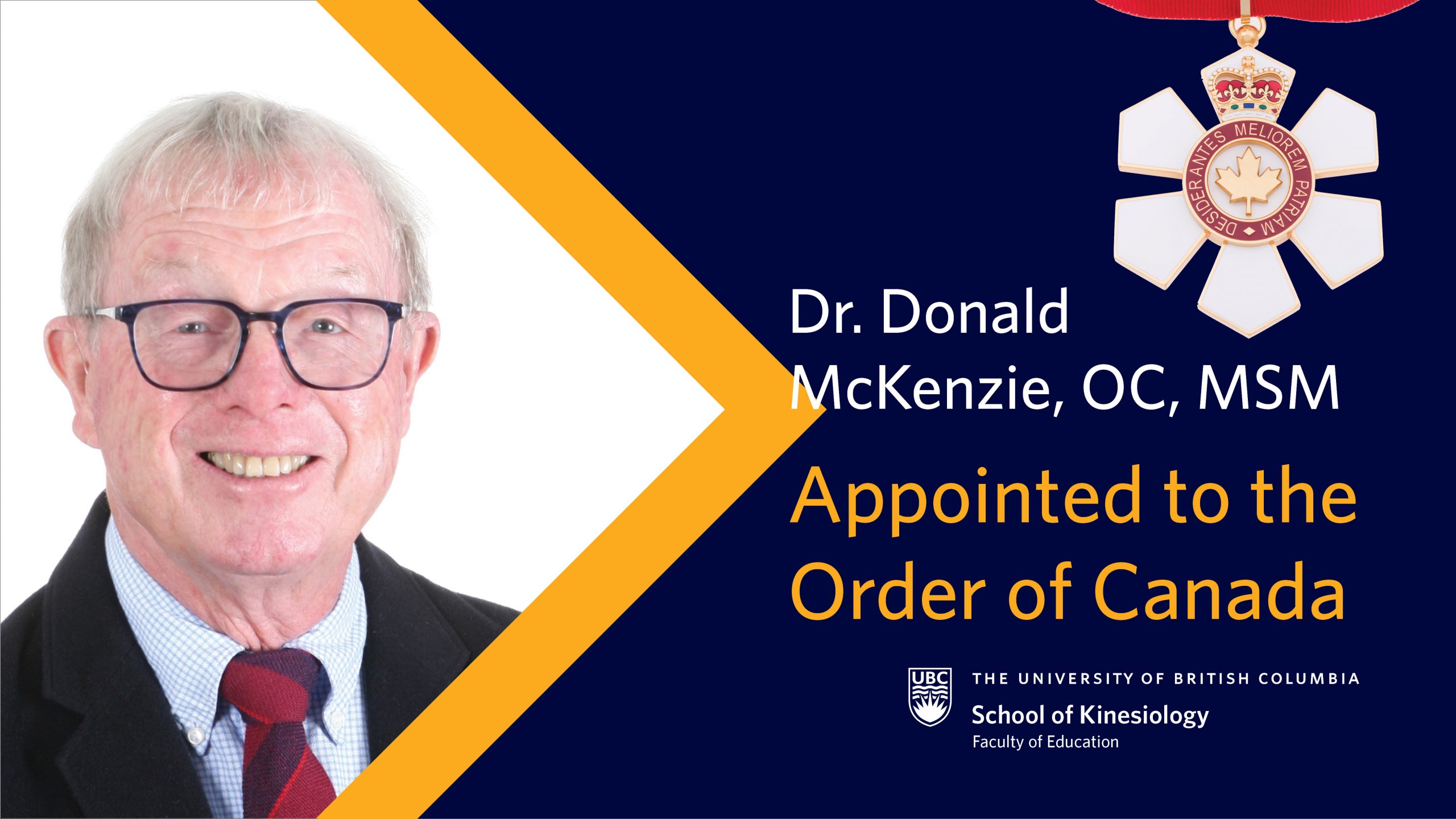 Professor emeritus, Dr. Donald McKenzie (MD'77, MPE 72) in the School of Kinesiology has been appointed to the Order of Canada (December 2021), for his expertise in sports medicine and for his seminal research on the effectiveness of exercise as an intervention for breast cancer patients.
Considered one of the country's highest civilian honours, the Order of Canada recognizes those who have enriched the lives of others and made extraordinary contributions to the nation. The appointment of Dr. Donald McKenzie to the Order of Canada demonstrates his remarkable contribution to improving the health and well-being of people across Canada. The UBC School of Kinesiology is extremely proud of his achievements and dedication to serving patients and communities throughout B.C. and the country.
Dr. Don McKenzie is professor emeritus in the UBC School of Kinesiology and director emeritus of the Division of Sports Medicine. He has a doctoral degree in exercise physiology from Ohio State University, an MPE, and MD from UBC. He has been the team physician for the Canadian Canoe Team for over 30 years and has attended nine Olympic Games. Dr. McKenzie is the chair of the Medical and Anti-doping Committee of the International Canoe Federation. He has served as president of the Canadian Society of Exercise Physiology and has an active research program that has graduated more than 80 students. His research is centered on respiratory exercise physiology and exercise and breast cancer. Dr. McKenzie is the founder of Abreast in A Boat, a women's dragon boat team composed of breast cancer survivors. This special blend of paddling as medicine has spread worldwide. To read more about his contributions, click here.