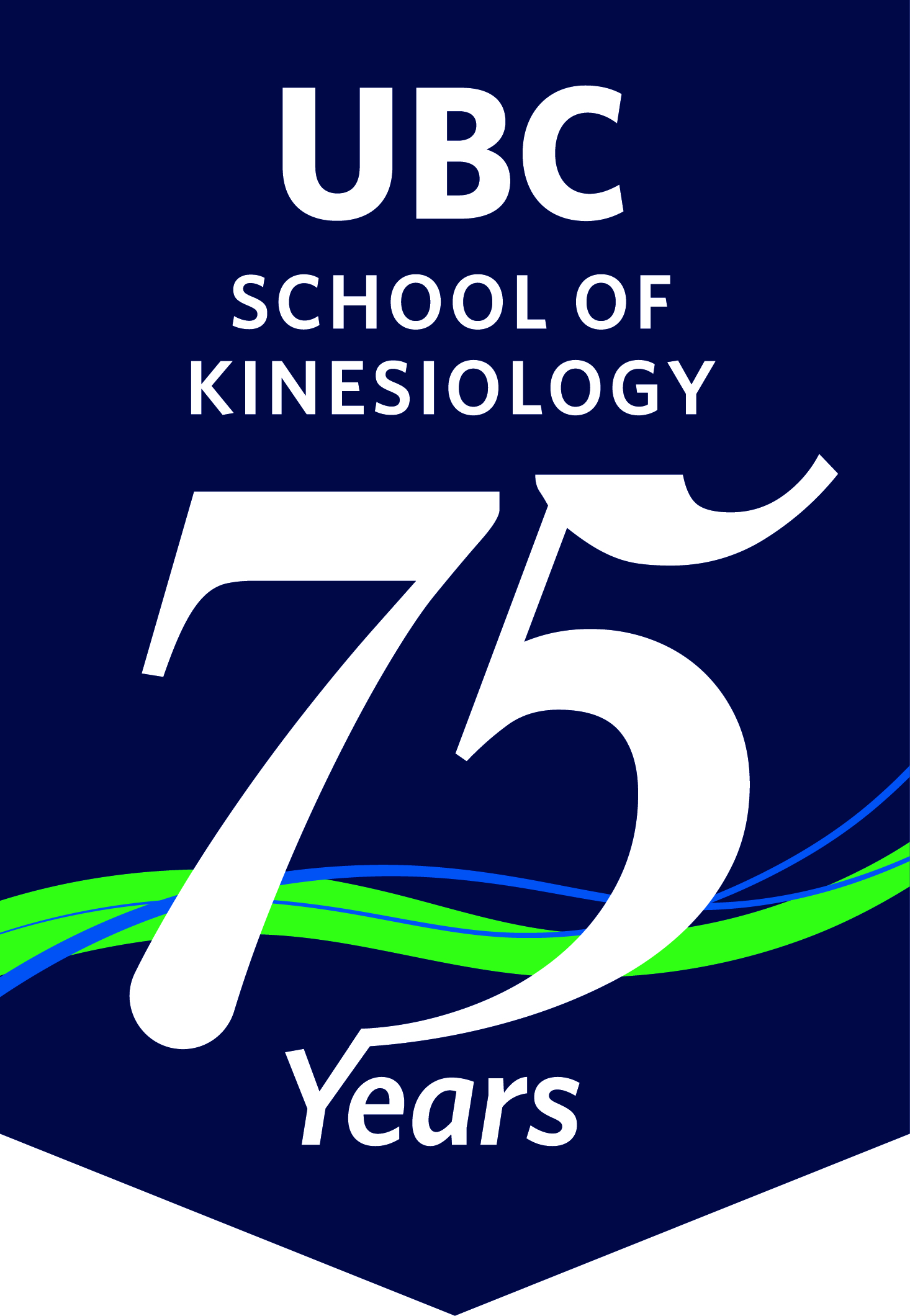 Since its inception in 1946, the School has evolved through many different phases, from being known as the School of Physical Education,  to the School of Human Kinetics up to today's incarnation as the School of Kinesiology. However, the essence of the School has remained the same: Studying What Moves Us!
People learn at an early age that every milestone is a good reason to gather, share our excitement with friends and family, feel pride in our accomplishments, and enjoy the warmth of connection. Celebrating and marking this significant year is more important than ever when times are difficult. What better opportunity to highlight the positive, and come together to support one another than when other parts of life are uncertain? But how do you celebrate when people need to stay physically distant to be safe? The current situation with COVID-19 has made it unwise for groups to gather in the usual way, so we are working to find alternative ways to mark this anniversary.
One way we can share in the glow of this celebration is to invite the KIN Community to share memories of your time here as a Physical Education, Human Kinetics or Kinesiology student, faculty or staff member. We welcome your memories in the form of stories, photographs and videos. Please share your memories and photos by clicking on the submission form below.
---
Stay Connected
Update your contact information. We'll send you invitations to events, the Alumni Movements Newsletter and special alumni UBC events.
Share Your Evolution
Inspire students, Share your journey! As a KIN alum we want to profile your story!
Give to Kinesiology
Help us rise to new heights. There's no better way to celebrate our anniversary than a gift that will allow us to foster exceptional learning, promote health science, advance a healthy society and produce world-changing research.