Kinesiology at UBC offers you a premier choice to start your professional career in the field of Kinesiology, active health, research, education, recreation, or sports. A Bachelor of Kinesiology (BKin) is also an excellent step on the way to a second degree in medicine, rehabilitation sciences, education and dentistry, among many others.
The undergraduate BKin degree program at the School of Kinesiology offers a core curriculum consisting of courses in active health, biomechanics, anatomy, physiology, motor learning, psychology and sociology. Students will specialize in one of three streams going into second-year: Neuromechanical and Physiological Sciences (NPSC), Social and Behavioural Sciences (SBSC), or Multidisciplinary Science (MDSC).
For more information, please contact the KIN Undergraduate Advising Office at kin.advising@ubc.ca or 604.822.4512.
UBC BKIN INFO SESSIONS
If you are interested in the Bachelor of Kinesiology undergraduate program at UBC-Vancouver, we'd like to invite you to join us for our next UBC BKin Info Session to learn more about our program, the admissions process, timelines, requirements, and other key pieces of information. Ahead of this meeting, we recommend that you review our website for prospective students so that you come prepared. We'll have Academic Advisors on hand to answer all of your questions.

Next BKin Info Session:
Stay tuned!

How to Apply
Transfer Students
Second-Degree Students
---
Admission Requirements
UBC and the School of Kinesiology welcome students from Canada and around the world.
Curriculum Requirements
First-Year Credit
Many students in the School of Kinesiology are granted first-year credit for IB, AP or British A Levels. These credits can be used to meet the Kinesiology program or streams requirements. For details on what first-year credit you're eligible to receive, find your program at the page linked below.
First-Year Credits
---
Entrance Awards
For scholarships offered by UBC for Canadian or International students entering the university – please visit their website for further details.
School of Kinesiology Entrance Awards for Aboriginal Students
Two awards of $1,000 each have been created by the School of Kinesiology for entering Aboriginal students who are enrolled in at least 24 credits of course work over the Winter Session. The awards may be renewed for one year only, subject to satisfactory completion of the first year and enrollment in a second year of study in the School of Kinesiology with at least 24 credits of course work. The awards are made on the recommendation of the School.
More information here.
---
About the Degree
Focused Learning in Action
The school's teaching aspires to excellence, and is dedicated to providing you with a personalized and student-centred education. Kinesiology courses offer many opportunities to work in small groups and present your work to your peers. We support many of our courses with Connect & Canvas technology, so you have easy access to course notes and peer discussion groups outside of the classroom. You will also have the opportunity to experience hands-on work in our student laboratories and complete a directed study course in any of our Kinesiology research laboratories.
Degree Details
StreamsCourse OutlinesDual Degree optionsMinor options
---
Possible Careers
How would you like to shape your career path?
The goals of the various individuals and organizations working within the discipline of kinesiology are to improve people's quality of life in a number of populations and settings through increasing physiological functioning and psychological health. A degree in kinesiology can lead to a number of careers in a wide range the fields such as education, fitness and recreation, sports management, medicine, physical therapy, and nutrition.
Graduates of kinesiology can be found in schools, universities, hospitals, military environments, hotels, recreation centers, sports clubs, aquatic facilities, health clinics, wellness centers, and other private and public agencies. Interested in seeing what some of our graduates have done with their degrees? See what they are doing now here.
Take a look at some possible career choices to see what courses you might need to help get you where you want to be.
---
Student Stories
At The School of Kinesiology, we bring you more than an exceptional interdisciplinary, international education – we bring you the world.
Canada is internationally recognized as a country that delivers the highest standards of education, and UBC is no exception. As a Kinesiology student, you will be part of a diverse community that is home to some of the brightest minds in the world, building relationships that will last a lifetime. Here are some of our Kinesiology Student Stories.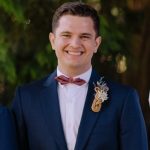 Degree:
1st year, Doctor of Philosophy in Kinesiology
Supervisor:
Dr. Bill Sheel
Teaching Assistant
for KIN 235
My general research theme focuses on the complex physiological interaction between the human respiratory, nervous, and cardiovascular systems in response to our environment. I'm exploring this theme from the perspective of ambient air pollution produced by human sources, which causes imbalance between all three systems even during short term exposure. [...]
---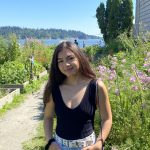 Degree:
2nd year of Master of Science in Kinesiology (MSc)
Supervisor:
Dr. Bill Sheel
Teaching Assistant
for KIN 110
My graduate research falls under the umbrellas of integrative cardiopulmonary physiology and exercise physiology. Specifically, my thesis aims to investigate sex-based differences in the reflex blood pressure response to exercise using different muscle groups. [...]
---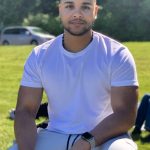 Degree:
1st year of Master of Kinesiology (MKin)
Teaching Assistant
for KIN 442
For my research, I am using clinical applications of exercise prescription to rehabilitate and promote health and wellness in a wide range of populations. These populations vary from post-operational populations learning basic functional movement to creating and altering varsity/elite athlete exercise programs. [...]
---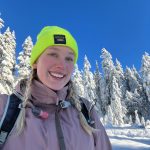 Degree:
1st year of Master of Kinesiology
Teaching Assistant
for KIN 120
I chose this field in order to prescribe the best possible rehabilitation practices, prevent injuries and diseases, to help others improve their overall health and become active for life. What makes this work important to me is that I am able to provide people in my community with the resources and tools to stay healthy. [...]
---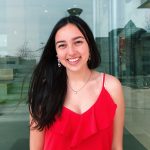 Degree:
1st year of Master of Science in Kinesiology (MSc)
Supervisor:
Dr. Guy Faulkner
Teaching Assistant
for KIN 205 and KIN 363
In the Population Physical Activity Lab, my research focuses on population-level health promotion through physical activity. In simple words, most people know physical activity is good for you, but how can we actually get people to BE active? [...]
---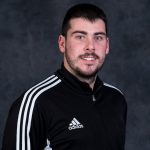 Graduating year:
2018, 2020
Degree:
HPCTL, MHPCTL
Matthew currently works as the Technical Programs Director for a large soccer club in Alberta. He has coached at the Provincial Level in Canada and with the Youth National Club league in the United Kingdom.
---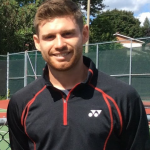 Graduating year:
2018, 2020
Degree:
HPCTL, MHPCTL
Dominic Labelle is currently in charge of the "Under 12 and Under 10" tennis Program at the Academy Aliassime. He has coached at the university, provincial and national level across the country. He has also worked for Tennis Canada's Under 10 camps.
---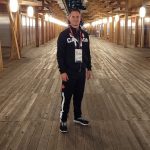 Graduating year:
2022
Degree:
HPCTL
Kraig Devlin is a high-performance karate coach and former High-Performance Director for Karate Canada. Kraig believes that the UBC MHPCTL program armed him with the knowledge, skills and attitudes required to prepare and lead Karate Canada's Team to Tokyo 2020 Olympics.
---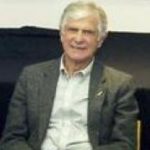 Graduating year:
1970, 1971
Degree:
BPE, MPE
In 1981 he became Dean of the School of Physical Education at the University of Otago, NZ until July 1991. Following his period as Dean of the School, David established the Life in New Zealand Activity and Health Research (LINZ) Unit and served as the Director until his retirement in 2001.
---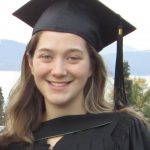 Graduating year:
2012
Degree:
MKin
As the Director of Coach & Partner Development, at the Coaches Association of Ontario (CAO), she and her team provide coach development, funding opportunities, and events for Ontario's approximately 250,000 coaches. She also works with various sport organizations to support their coach development needs, such as Right to Play, the Greater Toronto Hockey League, and Hockey Canada.
---