Kinesiology at UBC offers you a premier choice to start your professional career in the field of Kinesiology, active health, research, education, recreation, or sports. A Bachelor of Kinesiology (BKin) is also an excellent step on the way to a second degree in medicine, rehabilitation sciences, education and dentistry, among many others.
The undergraduate BKin degree program at the School of Kinesiology offers a core curriculum consisting of courses in active health, biomechanics, anatomy, physiology, motor learning, psychology and sociology. Students will specialize in one of three streams going into second-year: Neuromechanical and Physiological Sciences (NPSC), Social and Behavioural Sciences (SBSC), or Multidisciplinary Science (MDSC).
For more information, please contact the KIN Undergraduate Advising Office at kin.advising@ubc.ca or 604.822.4512.
How to ApplyTransfer StudentsSecond-Degree Students
---
Admission Requirements
UBC and the School of Kinesiology welcome students from Canada and around the world.
Curriculum Requirements
First-Year Credit
Many students in the School of Kinesiology are granted first-year credit for IB, AP or British A Levels. These credits can be used to meet the Kinesiology program or streams requirements. For details on what first-year credit you're eligible to receive, find your program at the page linked below.
First-Year Credits
---
Entrance Awards
For scholarships offered by UBC for Canadian or International students entering the university – please visit their website for further details.
School of Kinesiology Entrance Awards for Aboriginal Students
Two awards of $1,000 each have been created by the School of Kinesiology for entering Aboriginal students who are enrolled in at least 24 credits of course work over the Winter Session. The awards may be renewed for one year only, subject to satisfactory completion of the first year and enrollment in a second year of study in the School of Kinesiology with at least 24 credits of course work. The awards are made on the recommendation of the School.
More information here.
---
About the Degree
Focused Learning in Action
The school's teaching aspires to excellence, and is dedicated to providing you with a personalized and student-centred education. Kinesiology courses offer many opportunities to work in small groups and present your work to your peers. We support many of our courses with Connect & Canvas technology, so you have easy access to course notes and peer discussion groups outside of the classroom. You will also have the opportunity to experience hands-on work in our student laboratories and complete a directed study course in any of our Kinesiology research laboratories.
Degree Details
StreamsCourse OutlinesDual Degree optionsMinor options
---
Possible Careers
How would you like to shape your career path?
The goals of the various individuals and organizations working within the discipline of kinesiology are to improve people's quality of life in a number of populations and settings through increasing physiological functioning and psychological health. A degree in kinesiology can lead to a number of careers in a wide range the fields such as education, fitness and recreation, sports management, medicine, physical therapy, and nutrition.
Graduates of kinesiology can be found in schools, universities, hospitals, military environments, hotels, recreation centers, sports clubs, aquatic facilities, health clinics, wellness centers, and other private and public agencies.  Interested in seeing what some of our graduates have done with their degrees?  See what they are doing now here.
Take a look at some possible career choices to see what courses you might need to help get you where you want to be.
---
Student Stories
At The School of Kinesiology, we bring you more than an exceptional interdisciplinary, international education – we bring you the world.
Canada is internationally recognized as a country that delivers the highest standards of education, and UBC is no exception. As a Kinesiology student, you will be part of a diverse community that is home to some of the brightest minds in the world, building relationships that will last a lifetime.  Here are some of our Kinesiology Student Stories.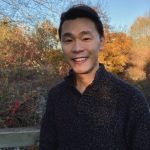 Welcome graduating student, Henry P. H. Lai, MSc 2020 to the Kin Alumni community. Henry is a UBC Killam Graduate Teaching Assistant Award winner who worked under the supervision of Dr. Darren Warburton in the Cardiovascular Physiology and Rehabilitation lab. During his time as a graduate student, Henry worked on a UBC TLEF project to […]
---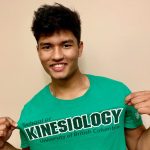 My name is Raf Bhuyia, and I am in the Health Sciences Stream. I aspire to go to medical school once I finish my degee (fingers crossed). During my spare time I like to play hockey, volunteer at hospitals and give back to the UBC community as a Collegia Advisor. I am also a huge […]
---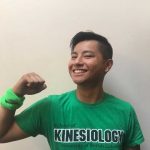 I'm Donald, and I'm a 3rd year KIN student in the interdisciplinary stream. I really like the outdoors and outdoor recreation. I'm into road cycling, kayaking, hiking, skiing and rock climbing. I'm a member of the Varsity Outdoors Club as well as UBC recreation. I have to say I had a great experience on my […]
---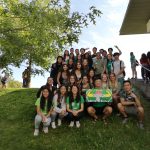 Hi everybody! My name is Davin and I'm currently a second year student in the Interdisciplinary Stream. Last summer I was a Jump Start commuter orientation leader for 34 amazing KIN students. I've always been engaged in community-based work, so when I arrived at UBC I was immediately drawn to our unique KIN student body. […]
---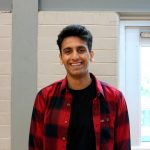 Graduating Year: 2020 Hometown: Vancouver, BC Stream: Interdisciplinary Studies Employer: CHANGE BC Position Title: Student Kinesiologist
---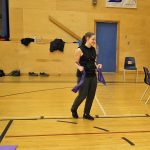 Graduating Year: 2019 Hometown: Richmond, BC Stream: Interdisciplinary Studies Employer: CHANGE BC Position Title: Student Kinesiologist
---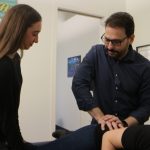 Graduating year: 2020 Hometown: Surrey, BC Stream: Health Science Employer: New Port Village Chiropractic Position title: Technical Chiropractic Assistant
---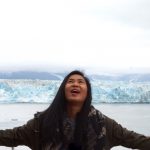 Graduating year: 2019 Hometown: Richmond, BC Stream: Bkin Interdisciplinary Stream Employed by: Developmental Disabilities Association (DDA) Position: Project Worker
---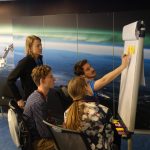 Graduating year:
2016
Degree:
MSc
My current projects entail gravity-related experiments in which we will test human behaviour in altered gravity conditions on parabolic flights. These studies will be conducted in partnership with two parabolic flight campaigns organized and operated by the European Space Agency (ESA).
---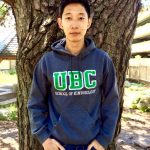 Graduating year:
May 2020
Hometown:
Singapore
Stream:
Bkin Interdisciplinary Stream
Employed by:
Vancouver Summer Program
Position:
Program Assistant
---