The Kinesiology Mentorship Program assists senior undergraduate students in becoming career ready graduates by connecting with UBC Kinesiology alumni to share experiences, develop professional skills and expand their network. The program incorporates face-to-face mentoring with online contact, networking events, and connections to career development resources.
Applications for the 2018 cohort are open until Wednesday, September 26, 2018 (11:59 PM).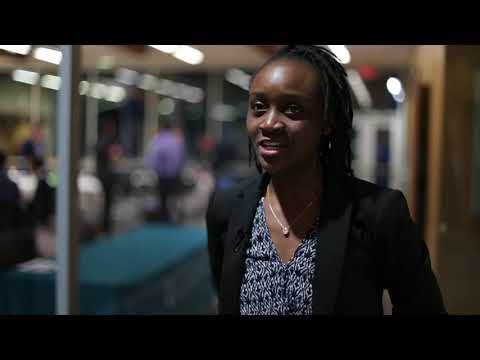 Mission
Enhance career learning and professional skills by pairing undergraduate students with Kinesiology alumni to exchange ideas, share experiences, explore and define career paths, and expand their professional networks.
Objectives
To support senior undergraduate students explore a diverse range of career development areas including identity, tools and resources, experiences and network
Provide a meaningful opportunity for UBC Kinesiology alumni to remain connected with the School
To foster a culture that values personal and professional development, mentoring and service
To enhance self-awareness through engaging students in goal setting and reflective practices
To instill a sense of purpose and capability for mentees and mentors
Testimonials
I went into this program with one goal in mind: to get as much info/knowledge from my mentor about careers in the field of Kinesiology. I ended up coming out of this experience with that knowledge, [and] found a friend in my mentor. For that I am thankful for the opportunity.Mentee, 2016 Cohort
One of my memorable experiences was chatting about career directions and what their [mentor's] individual job entailed and what entering the workforce looked like as a recent graduate. Mentee, 2016 Cohort
As a result of participating in this program, I feel more connected, and developed a new and lasting relationship with a wonderful individual and connection to UBC.Mentor, 2016 Cohort
I decided to become a mentor because I wanted to give back to a program that gave so much to me. Mentor, 2016 Cohort
Benefits for Mentees
As a student mentee, you will …
Make connections with Kinesiology alumni and peers
Learn about different professional work experiences
Develop professional career goals to assist in planning your future
Learn how to ask good questions
Explore the value of your undergraduate Kinesiology degree and the diverse range of career options available for graduates
Build and strengthen your communication skills through participating in professional networking opportunities
Earn a certificate of recognition to add to your professional portfolio by completing the 4 career building activities
Benefits for Mentors
As a Mentor, you will …
Share your stories and experiences with mentees

Build contacts within your industry and expand your professional network through the UBC mentorship community

Develop and maintain connections with the School of Kinesiology and UBC
Contribute to the future of industry and community by supporting the next generation of leaders
Refine your leadership and mentoring skills
I am…