The UBC Master of High Performance Coaching and Technical Leadership is a three-year, 30-credit specialized program for experienced sport coaches and technical leaders who are looking to advance their careers.
The UBC Master of High Performance Coaching and Technical Leadership (MHPCTL) is a three-year, 30-credit specialized program for experienced sport coaches and technical leaders who are looking to advance their careers. The program is composed of a one-year graduate certificate (HPCTL), followed by two years of graduate course work for the Master's degree (MHPCTL).
The HPCTL certificate starts in June and the MHPCTL starts in August the following year. Both programs begin with an online 3-day orientation period. The format of the program schedule consists of online teaching methods that are designed to facilitate the participation of candidates from across Canada and around the world.
To learn more about the program, watch the program video here, and download our latest brochure here.
Creating Champions: Listen to an informational podcast that was produced by a panel of expert coaches who came together to discuss the MHPCTL and the general state of professional coaching today.
Endorsed by the Coaching Association of Canada, the Canadian Sport Institute Pacific and other national sport organizations, UBC offers an international quality program that provides a strong foundation for present and future coaches and technical leaders by developing knowledge and skills in the interpretation and use of research, balanced with applied coaching practice.
The development of skills in analysis and evidence-based decision-making has been identified as a critical need by national coaches and technical leaders, and this program will help develop the next generation of coaches and technical leaders for Canada and across the globe. Our online teaching methods will facilitate the participation of candidates from across Canada and around the world. The program will be integrated into the sport federations' national coaching qualifications, providing the National Coaching Certification Program (NCCP) together with academic credentials.
Flexible design for practicing Coaches & Performance Directors
The graduate certificate is a one-year, part-time program that typically uses a blend of online and face-to-face (F2F) course delivery, with a scheduled designed for working professionals.  Students may able to ladder toward a two year masters program following the certificate.
Earn credit towards NCCP Advanced Coaching Diploma and Master's Degree
Earn modules within NCCP Advanced Coaching Diploma and 12 university credits applicable towards a Master's degree in year two and three.
Flexible Admission
Your coaching resume will be considered in the admission process to this graduate program, making this accessible to outstanding coaches in high-performance sport.  You do not need an undergraduate degree to apply, but prior learning experience and NCCP qualifications are an asset.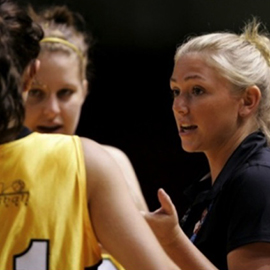 "This program is optimally positioned to produce high performance coaches and leaders who will enhance performance of Canadian athletes toward international podium achievement."
Lorraine Lafrenière, CEO, Coaching Association of Canada
Bachelor's Degree:
Candidates will normally have a Bachelor's degree in Human Kinetics, Physical Education, Kinesiology or another related field of study with one of the following:
A minimum overall average in the B+ range (76% at UBC) in third- and fourth-year level courses.
Academic standing with at least 12 credits of third- or fourth-year level courses in the A grade range (80% or higher at UBC) in their field of study.
Alternatively, applicants may be considered for admission who do not meet the academic requirements stated above, but who have had significant formal training and relevant professional experience, and/or otherwise possess demonstrable knowledge or expertise that would prepare them adequately for successful study in the graduate certificate program. Assessment standards will be concordant with those employed by the Faculty of Graduate and Postdoctoral Studies.
Prior Experience:
In addition, candidates will normally have:
5 years of coaching experience, including coaching athletes at the national or provincial level, or involvement in major game (Canada Games to Olympic games), or 5 years as a carded National Team athlete.
National Coaching Certification Program qualification at level 3 or "Competition Development", and recommendation of the National or Provincial Sports Organization.
Special admission into graduate studies will be considered for candidates who have demonstrated extraordinary leadership potential and impact in their coaching careers but may lack formal academic (undergraduate) training or credential. These candidates will need to demonstrate the drive to excel and the intellectual capability required to succeed, where ability to progress in the program will be assessed within the graduate certificate.
How to Apply
Application Deadline: March 1 (Application System opens on December 1). You are encouraged to apply by mid-February to allow time for your reference letters to be submitted.
Applications will be considered as they arrive, and it is strongly recommended that you apply early as spaces are limited. Late applications (after March 1 deadline) may be considered if space permits.
Contact the Graduate Programs Coordinator or 604.822.4641, if you require any assistance with the application process.
Tuition
Tuition is charged per course for the HPCTL Graduate Certificate, and is paid in four installments – July, September, January, May. The tuition for each course may be subject to annual tuition increases as established by the University Senate Board (currently at 2%).
In order to maintain registration in the program students must register and pay tuition for a minimum of 2 courses.
2022/23 Program Total for HPCTL Graduate Certificate
$7,075 for domestic students ($1768 per course x 4 courses)
$12,082 for international students ($3020 per course x 4 courses)
Tuition fees for HPCTL are payable on a term basis, 4 installments throughout the year (July, September, January, May).
2022/23 Program Total for MHPCTL
$16,516 for domestic students ($2,752 per term x 6 terms)
$30,613 international students ($5,102 per term x 6 terms)
Tuition fees for the MHPCTL are payable on a term basis, 3 installments throughout the year (September, January, May).
Additional Fees
There will be additional fees for the 5-day in-person orientation held at the UBC Vancouver campus. Participants are responsible for costs associated with travel and accommodation for this orientation.
Economical student housing may be available at Pacific Spirit Hostel
Student Fees
Students in the MHPCTL program are required to pay various student fees set up by the UBC Board of Governors and the Student Society. Students in the HPCTL certificate do not pay any student fees and may have less access to resources as a result.
The HPCTL program consists of 4 courses with a 6-day face-to-face (F2F) component held at UBC Vancouver campus in June. The MHPCTL programs consists of 5 courses with a 5-day F2F component held at UBC Vancouver campus in August. Students must successfully complete the HPCTL program before being recommended for admission into the MHPCTL program.
Course Structure
Web: online synchronous webinars, at scheduled dates & times. 24 hours per course
Asynchronous: online asynchronous content, accessed at anytime. 6 hours per course
HPCTL Courses

Students will also learn from special guest speakers who will present on cutting-edge topics in the coaching and leadership realm

| # | Course Title | Description |
| --- | --- | --- |
| 515 | Gap Analysis | Using analytics to: obtain and describe data to create sport and athlete profiles; determine optimal programming decisions for athletes based on progression pathway and gold medal profile; apply research methods and scientific inquiry to performance analysis. |
| 585 | Performance Planning | Using information obtained from sport profile and gap analysis, to plan and design high performance programs that enable athlete progression related to athlete pathway. The focus will be on quadrennial, annual, mesocycle and microcycle planning to integrate key factors that will impact athlete performance and progression. |
| 586 | Coaching Effectiveness | Investigate the relationship between athlete performance and coaching intervention strategies to ensure enhanced athlete development and skill acquisition. Examine structure and function of practice and feedback strategies to enable a resilient and self regulated athlete or coach capable of creating podium performance. |
| 597 | Practical Applications in High Performance Sport | Students will demonstrate application of High Performance Coaching and Technical Leadership Graduate Certificate concepts/topics through both mentorship opportunities and critical reflections related to coaching and/or leader practice. |
Proposed HPCTL Schedule
MHPCTL Courses

Students will also learn from special guest speakers who will present on cutting-edge topics in the coaching and leadership realm

| # | Course Title | Description |
| --- | --- | --- |
| 516 | The Psychology of Leadership and Group Processes in Sports | This course examines contemporary theory, research, and application with regard to leadership and group processes in the context of sport and exercise. The course provides a broad overview of major topics in the area. |
| 517 | Business of High Performance Sport in Canada | Examination of Canada's sport system, its governance and stakeholders; financial management for high performance sport; communications, marketing, and sponsorship of high performance sport. |
| 572 | Research Methods in Sports Coaching | This course examines current issues within coaching science research. The goal of the course is to develop coaching students' research literacy skills to assist them in establishing best coaching and leadership practices. Students should develop a comprehensive understanding of (a) the strengths and limitations of quantitative, qualitative, and mixed methods research designs; (b) interpretation of basic statistics; (c) how to critically evaluate scientific literature; and (d) how to synthesize and communicate research in written and verbal forms. |
| 575 | Principles of Applied Sports Analytics(replaced Kin 530A starting Sept 2021) | This experiential course will enable students to develop interdisciplinary skills and gain an understanding of technical and applied knowledge in data science and analytics related to high performance sports.  Students will develop techniques in data cleaning and processing, filtering, extraction of subject- / sport-specific metrics, and data interpretation with an emphasis on the application of technical skills and theoretical concepts on real-life competition, performance testing, and wellness monitoring data. |
| 596 | High Performance Sport Inquiry | This course is designed to strengthen student research knowledge and research skills. A blended learning approach is taken and applied in a problem-based setting, so that students complete tasks to support their own research interests within the high performance sport arena. Topics are selected by the student, and approval must be granted by the Program Supervisor. |
People
Instructors
Cote, Anita: PhD (KIN 585)
Anita is cardiovascular physiologist researching how exercise affects the heart in health and disease. As an avid athlete growing up in Ontario, Anita was always interested in how exercise affected the body, specifically how to train to optimize physical performance. This interest led her to pursue a Master's degree in Exercise Physiology at UBC and certification from the Canadian Society for Exercise Physiology.
Anita worked in high performance sport with athletes of various disciplines as a physiologist and strength coach, and particularly with the Canadian Freestyle Ski Association. During this time, she also lectured in the Department of Kinesiology at the University of the Fraser Valley, and later as a high performance advisor for the Canadian Sport Institute.
Presently, Anita holds the positions of Assistant Professor in the School of Human Kinetics (TWU), Adjunct Professor in the Department of Biomedical Physiology and Kinesiology (SFU), and Instructor for the Graduate Certificate and Masters in High-Performance Coaching Program (UBC). When she is not working, you will find her enjoying an active lifestyle in Whistler with her family.
---
Gallo, Maria: PhD, Program Director - Academic, Professor (KIN 585 and KIN 596)
As a Sr. Instructor in the School of Kinesiology, Maria teaches undergraduate and graduate students in the area of exercise physiology, human health and sport performance.
As a trained coach and retired national team athlete (rugby and bobsleigh), Maria is able to supplement her teaching and can interest the students further with real-life examples and cases encountered in the world of sports science. Her current role as the Head Coach of the Women's Varsity Rugby Team compliments her duties as the primary advisor of the Master in Kinesiology (coaching stream) and the new Graduate Certificate in High Performance Coaching and Technical Leadership.
Maria is strongly committed to the highest pedagogic standards and dedicated to achieving outstanding distinction in areas of instruction and service.
Read more.
---
Hill, David: MSc, Program Director - Industry, Adjunct Professor (KIN 598)
Dave has dedicated his career to legitimizing the role of coaches in Canada and raising awareness of the value of coach education, coaching and athlete development. He started his coaching in Alpine skiing, coaching from the introductory to the High Performance Levels. During this time he began coaching rugby and has coached at all levels of the game in Canada and on the international stage. Professionally, Dave has grown as a leader in the development of the National Coaching Certification Program, facilitating sports in the transition to a competency-based coach education model. Dave spent three years at the Coaching Association of Canada in Ottawa, before moving back to Victoria where he was engaged in regional and high performance athlete/coach programming with the Canadian Sport Institute. Currently, he is the Lead for Coaching and System development at the Institute As a graduate of the National Coaching Institute-BC, Dave's qualifications include a Master of Science (UVIC), Bachelor of Education (UCalgary), Bachelor of PE (UCalgary). As a leader in coaching education, Dave envisions a world leading coach education programs that enable coaches to further their skills and experiences and to help athletes reach their full potential.
---
McEwen, Carolyn: PhD, Associate Professor (KIN 596)
Carolyn is an instructor in Research Methods and Statistics in the School of Kinesiology. Having specialized in sport and exercise psychology and receiving advanced training in research methods and statistics, she instructs undergraduate and graduate students in quantitative, qualitative, and mixed methods research design, and statistics. Carolyn employed a mixed methods approach to her own research, which examined athletes' experiences with high performance team selection processes.
Carolyn draws on her understanding of high performance sport contexts through her experiences as an international level athlete and national level official to demonstrate the necessity of research design and statistics in informing best practices in sport contexts. She emphasizes how understanding the strengths and limitations of research designs will allow coaches and technical leaders to critically evaluate the latest sport research and make informed decisions about their professional practice.
---
Neutegem, Andy Van: PhD, Adjunct Professor (KIN 515)
Andy Van Neutegem returned to Canada in 2006 after a 15 year stint in the UK working in various roles including UK anti-doping and university athletic director. Upon returning to Canada he began working for Canadian Sport Institute Pacific as a High Performance Director working with provincial and national sport organizations as well as undertaken the Lead role in the Performance Readiness. He has formally worked for a number of NSOs including Rowing Canada Aviron and is currently High Performance Director for Canadian Wheelchair Sports Association (Wheelchair Rugby) and has attended three Paralympic games (Beijing, London and Rio). He has consulted and continues to collaborate on Canadian Sport for Life (LTAD), Game Plan – Athlete transition and wellness, and National Coaching Certification Program delivery and development. Andy is current working for Own the Podium as a High Performance Advisor leading podium pathway and gold medal profiles with a number of targeted National Sport Organizations.
---
Pattenden, Wendy: PhD (KIN 517)
CEO of Canadian Sport Institute, Wendy holds an MBA (Royal Roads University 2004) and serves as an adjunct professor at the University of British Columbia (School of Kinesiology in the Faculty of Education). Pattenden is one of the country's leading advocates for sport, athlete and coaching development.
After playing an instrumental role in forging a dynamic $3 million naming rights deal with the Canadian Olympic Committee (COC) for the Canadian Olympic and Paralympic Sports Institute Network, Pattenden is resolute in her commitment to building a sustainable funding model for Canadian Sport Institute Pacific in particular and the national network overall. In addition, Pattenden and her team have built a series of programs and athlete services that inspire $3.5 million in annual support from business leaders and the community.
Pattenden's legacy of executive leadership and community philanthropy includes her role as one of the main architects of the PacificSport regional network in 1999, serving as a guiding force behind the Canadian Sport For Life (CSFL) framework — a Federal-Provincial/Territorial framework promoting competency in fundamental motor skills. To this day, Pattenden serves as the Chair of the Board of Directors for the Canadian Sport For Life Society.
Read more.
---
Seguin, Benoit: PhD (KIN 517)
Dr. Benoit Séguin teaches in the area of sport marketing, sport management and Olympic sponsorship and marketing. His research investigates sponsorship, ambush marketing and brand management topics, primarily in the context of major sports events such as the Olympic Games. He is a co-author of several textbooks including Sport Marketing: A Canadian Perspective, Olympic Marketing and Global Sport Marketing: Sponsorship and the Olympic Games. In addition to his academic work, Benoit has extensive experience in the management of Olympic sport organizations as a staff (Synchro Canada and Diving Canada), volunteer (past-president of Diving Canada; Vice-President of the Aquatic Federation of Canada) and since 2020 as Director of MEMOS (Executive Masters supported by Olympic Solidarity).
Benoit is a full professor in the School of Human Kinetics at the University of Ottawa. He is also a supervising professor at the International Olympic Academy.
---
Taylor, Shaunna: PhD, Adjunct Professor (KIN 586 and KIN 516)
Dr. Shaunna Taylor has been consulting with coaches and athletes from grassroots to the Olympic/Paralympic level for 15+ years, involved in athlete and integrated team support for over 6 Olympic/Paralympic cycles. Shaunna has published journal articles on coach learning in the International Sport Coaching Journal and Reflective Practice, and book chapters on coach communication and social learning for coaches. Shaunna is the Co-Chair of the Managing Council of the Canadian Sport Psychology Association, and she sits on the High Performance Committee for the Canadian Paralympic Committee (CPC) and the International Women in Sport Committee with the International Paralympic Committee (IPC). She was a Director at Triathlon Canada, and a coaching consultant at the Coaching Association of Canada. Besides her focus on mental preparation for performance and mental health support for athletes, Shaunna has an interest in nurturing a sport system that promotes excellence, equity, fair play and accessibility for all. Her current research interests are projects promoting positive body image in sport, coaching athletes with a disability, and adding to a sport landscape that empowers female athletes and leaders. She earned her Master's and Doctoral degrees in Health Sciences (spec. Sport Psychology) from the University of Ottawa, and she is a certified counsellor with the Canadian Counselling and Psychotherapy Association. Shaunna consults on specialty topics such as disordered eating prevention, athlete transition, mental training for sport, and personal support and self-care for coaches. Shaunna is a service provider to nationally carded athletes through the Canadian Sport Institutes in BC, ON and QC.
---
Thibault, Lucie: PhD (KIN 517)
Dr. Lucie Thibault teaches in the area of sport policy, governance, globalization, and organizational theory as it applies to sport and leisure organizations. She also investigates Canadian government involvement in sport excellence and sport participation, athlete funding, and athlete involvement in decision making within sport organizations. She is co-editor of the texts Contemporary Sport Management andSport Policy in Canada and she has published numerous refereed articles and book chapters. She received the Dr. Earle F. Zeigler Award in 2008 from the North American Society for Sport Management (NASSM) in 2008 and was awarded the NASSM Research Fellow in 2001. Having previously worked at the University of Ottawa and The University of British Columbia, Lucie currently teaches in the Department of Sport Management at Brock University, the largest sport management program in Canada. Lucie is focused on critically assessing the role of governance in enhancing access to sport participation and sport excellence.
Mentors/Guest Speakers
Students will be exposed to guest speakers who are experts in the field of coaching and who will present on cutting edge topics.
---
Allison, Todd
Todd is the Senior High Performance Director at Freestyle Canada. He competed in freestyle skiing with the Canadian National Team from 1989 to 1994, where he then continued his national involvement as a member of the coaching staff for the Canadian Freestyle Ski Team, coaching aerial and ballet skiing before moving into the role of High Performance Director and Team Leader at the 2002 Salt Lake City Olympic Games. Beyond his involvement with freestyle skiing in Canada, Todd has worked with the United States Olympic Committee as High Performance Advisor and Associate Director International Games for the U.S. Paralympic team, and was previously High Performance Advisor, Winter Sport for Own the Podium, an organization that works with national sports organizations to support performance of their Olympic and Paralympic athletes
---
Archambault, Roger
Roger is a certified level 5 NCCP biathlon coach (Level 3 Cross Country) and has been a Chartered member of Coaching Association of Canada since 1999.  He has coached or supported national teams for more than 20 years attending more than 100 world Cups, 15 World Championships, 7 Olympic Games, 2 Pan-American Games, a Winter Youth Olympics and FISU Winter Universiade.  He is a very active NCCP Master Learning Facilitator having delivered more than 100 technical courses and sport specific tasks within levels 4 and 5.  His was the author and project leader for the Biathlon Canada Long Term Athlete Development model as well as the NCCP Community coaching education program. He has been employed as the Manager Team Services with the Canadian Olympic Committee where he assisted in the final phase Olympic Preparation planning of National Teams preparing for Olympic Games. Recently he has returned to the University of Ottawa where he is responsible for all High Performance Varsity programs. Prior to this he was the Vice-President of Performance services at the INS Quebec (CSI Network).
---
Atkinson, John
John is the National High Performance Director and National Coach for Swimming Canada since 2013. He is involved with the international performance at the Olympic Games and oversees the organization's Technical program, including the Olympic pool and open water swimming, the High Performance centres, Paralympic Swimming and the Development team programs. As coach, John has contributed to the fantastic performances of the Canadian Swimming team at the Rio 2016 Olympics and the 2019 FINA World Swimming Championships, the latter of which was the team's most successful World Championships ever with 9 medals.
Prior to his work in Canada, John worked for British Swimming from 2000 to 2013 as National Youth Coach Olympic Swimming, Director of World Class Programmes Olympic Swimming and National Performance Director for Paralympic Swimming. He also worked in Australia from 1994 to 2000, where he was involved in the Australian Swimming Youth programme and in numerous national programs.
---
Berg, Frank van den
Frank is the Director Mental Performance with the Canadian Sport Institute Calgary. He has worked as a sport psychologist and mental performance consultant with numerous national and developmental team athletes, teams and coaches in The Netherlands and, since 2005, in Canada: speed skating, figure skating, triathlon, volleyball, soccer, field hockey, gymnastics, basketball, baseball, diving, tennis, synchronized swimming, target shooting, hockey, bobsleigh, skeleton, alpine skiing, and Special Olympics. Frank provides various services to optimize preparedness and readiness of athletes, teams and their coaches to meet their performance demands in training and competition. These include comprehensive mental training & coaching, psychometric assessment, biofeedback training, eye movement desensitization & reprocessing (EMDR), teambuilding, coach support & education, leadership development, and psychological first aid/crisis intervention in sport. As Director Mental Performance at the Canadian Sport Institute Calgary Frank collaborates with other mental performance consultants and sport psychologists in Calgary, Alberta and across Canada.
---
Church, Earl
Earl has been a coach of Athletics for 50 years, coaching at the high school, university and club levels in Ontario, New Brunswick and Massachusetts. He was introduced to the world of Paralympic sport in 1989, where he began a nineteen year coaching career with Paralympic athletes. From 1994 until 2008, he coached for Athletics Canada in the Para Program, during which he was Head Coach of the National Para team from 1996 to 2002. He has coached at four Paralympic Games as well as several World Championships and other international events. His involvement with the Para Program has helped provide professionalism and support for the sport of Para-athletics, and his work with the Canadian Cerebral Palsy Sport Association (CCPSA) has helped develop a bridge between the organization, Athletics Canada and other sporting bodies. He is currently serving as an executive member of the Board of Directors of the Coaching Association of Ontario.
---
Coolidge, Shelley
Shelley has over 30 years of experience in sport as a player, coach, mentor, official and program developer, with experience at the university, provincial and international levels. From 1998 to 2003, she contributed significantly to Team Canada's Women's Hockey program, both as Team Canada's U22 Team Program Manager in 2002, and as Assistant Coach of Team Canada's Women's Hockey team who captured their first ever gold medal at the World University Games in 2009. She has also been involved with the International Ice Hockey Federation (IIHF) as the Women's Hockey Yearly Training Program Contract Manager and Development Mentor Coach. At the university level, Shelley has been the Program Manager and Head Coach of the Carleton Ravens Women's Hockey team, as well as in the Alberta Colleges Athletic Conference (ACAC). Beyond ice hockey, Shelley has also been involved with the National Ringette League as Coach of the Gloucester Devils, and is the founder of her own consulting firm, Cool Edge Consulting, to develop values-based leadership in organization, the Canadian sport landscape and as a mentor to other coaches.
---
Densmore, Chris
Chris has been coaching in the volleyball community in BC for over 20 years. From 1998 to 2000, he was the Assistant Coach for both the Men's and Women's volleyball teams at Okanagan University College, transferring to the Vancouver Island University Mariners Men's Volleyball team as Head Coach in 2001. Following his contribution at VIU, Chris became involved with UBC's volleyball program as Assistant Coach for both the Men and Women's teams from the 2010-11 season. Beyond the post-secondary level, Chris has also been involved at the provincial and national levels; from 1998 to 2005, he was the Coach for Team BC's Indoor and Beach Volleyball teams, and from 2005 to 2010 was the Team Coach for Team Canada's Beach Volleyball team. Soon after, he became the Chief Executive Officer at Volleyball BC, remaining in the position from 2011 to 2016.
---
Dragomir, Gerry
Gerry Dragomir has just completed 45 years of active coaching. He has worked with athletes from 4 to 80 years old, purely recreational to Olympic medalists, in team and individual sports. Gerry attained a Masters in the HPCTL program in 2021, has an executive coaching designation, and has also operated a public accounting practice for over 40 years. As a masters athlete Gerry set the goal of being the best in the world by age 70. He attained that objective at age 58 in 2010. Since then Gerry has focused on bringing athletes to best in the world status and his athletes have medalled at every major international event available in his sport area. Taking his knowledge and experience from the diverse domains that Gerry has excelled in, he has developed a process that maximises the realisation of performance potential. Gerry has now dedicated the remainder of his sport career to mentoring coaches who are interested in applying this process to their individual situations.
---
Findlay, Michael
Michael is a certified Canada Soccer "A" License and UEFA "A" / Pro licensed coach who was a member of Canada Soccer's Long Term Player Development steering group. He has over 20 years of coaching experience in Canada and throughout the world, the last 10 years being at the international level with positions including Head Coach of the Canadian National Men's and National Youth Teams. This journey has seen him appear in the technical area in over 150 Concacaf regional matches at the FIFA World Cup Qualifying, 2 Gold Cups, Olympic and Youth World Cup Qualifying levels. As the former Director of Football Development for BC Soccer, he was instrumental in the establishment and implementation of the now accepted national game structure for grassroots football in Canada, spearheading the creation of the BC Soccer High Performance League. He currently holds the position of Director of Football Development of the Canadian Premier League, which completed its inaugural season in 2019.
---
Gosselin-Després, Catherine
Catherine leads the Canadian Paralympic Committee's (CPC) Sport Department as Executive Director, Sport. She is responsible for implementing CPC's strategic and operational vision in the area of Paralympic Games preparation, planning, and delivery as well as for the whole area of Paralympic performance and pathway. Since her arrival, she has helped to revise and strengthen the overall CPC sport strategy, placing a higher focus on working closely on the relationships with NSOs, proactively planning and preparing for the Games with four-year strategies, and the development of a sustainable system through the Paralympic pathway. She has been a member of the Board of Directors for the Canada Games Council and Chair of the Sport Committee since September 2018. In 2019, she also became an International Paralympic Committee Agitos Foundation Organisational Capacity Programme Mentor for developing National Paralympic Committees within the Caribbean region.
Prior to joining CPC, Catherine held various roles at Artistic Swimming (Synchro) Canada from 2005 to 2013 with CEO starting in 2008. Catherine has a bachelor's degree in Kinesiology specialized in high performance sport from Laval University. She also has a master's degree in Sport Management from University of Ottawa.
---
Jurovich, Larry
Larry Jurovich is a high performance tennis coach who built, owns and operates the fastest growing tennis company in Canada. The Tennis Centre has 3 indoor tennis clubs around the lower mainland, Surrey, Coquitlam, and Langley. He has spent the last 30 years in the tennis industry and his knowledge and experience make him a leader in the field. Larry is one of a very small group of Canadian coaches who has developed players to play in every Grand slam and reach the top 100 of the world. He has served as the Head of Coach Education for the Lawn Tennis Association (governing body of tennis for the U.K.) designing their coaching system and curriculum and delivered the highest level of coach education including training their National Coaches. As leader of the Tennis Canada Coach 3 Program, Larry contributed to the design and delivery the program and has trained a large number of national level coaches.
---
Korf, Jesse
Jesse is currently the Director of Performance Pathways at AusCycling. From 2017 to 2020, he was the Pathway Development Manager at Cycling Canada, where he oversaw performance analytics, coach education and talent identification and development from junior to Olympic athletes in all cycling and para disciplines. He is a PhD candidate at the department of Kinesiology and Health Sciences at York University, looking at skill acquisition and expertise in sport. In the past, Jesse has worked as S&C coach and exercise physiologist for an international speed skating trade team based out of the Netherlands and has worked with club and professional cycling and basketball teams throughout Europe.
---
Lauziere, Gerard
Gérard is a High Performance Coaching Consultant with the Coaching Association of Canada (CAC). He is highly involved with Karate Canada, both as a national team athlete in karate for over 10 years and a national team coach where he worked with over a dozen Pan American Games, World Games, World Championship, World University Championship and World Cup medallists. More recently, Gérard was the High Performance Director for the Canadian Fencing Federation where he oversaw seven national teams travelling all over the world. He was also the High Performance Director for Taekwondo Canada from 2009 to 2010.
---
McGregor, Marg
Marg is Director, National Sport Federations with the Canadian Olympic Committee. She was chef de Mission for Team Canada at the 2006 Paralympic Games and 2002 Commonwealth Games. Marg has coached athletes at the CIS and Canada Games levels and has formerly served as CEO of Canadian Interuniversity Sport (CIS) and Executive Director of the Canadian Association of Advanced Women in Sport (CAAWS, now known as Canadian Women & Sport). She is currently a member of the Board of Directors of the Sport Dispute Resolution Centre of Canada and the True Sport Foundation. Marg has attended 5 Olympic Games, 2 Commonwealth Games and 1 Paralympic Games in various capacities. Marg is a recipient of Canada's Top 40 Under 40 Award and has her Masters in Management from McGill University where she focussed her studies on leadership and crisis management.
---
Metz, Jon
Jon holds a Master of Science in Education and Doctor of Education in Educational Leadership. He is also certified as a USA Triathlon Level II (ITU) Coach, USA Triathlon Youth & Junior Coach, IRONMAN Coach, USA Cycling Coach, and TrainingPeaks Coach; his international and domestic coaching experience includes camps, clinics, groups, teams, and individuals in both draft-legal and non-draft legal environments. Beyond working with athletes, he instructs and mentors coaches from all sports in the area of effective coaching. His experience in the field of education and athletics helps ensure coaches understand and apply teaching skills to better connect with their athletes.
Jon is the founding President of the College Triathlon Coaches Association (CTCA), which was established to provide educational, professional, technical, and competitive support to the membership. He was also instrumental in creating one of the first NCAA Varsity Triathlon Programs in the United States at Daemen College in Amherst, NY where he remains today as the program's Head Coach. He serves as a member of the USA Triathlon National Coaching Commission (NCC) whose mission is to promote professionalism in multisport coaching and advise USA Triathlon regarding coach education.
---
Nicholls, Carla
Carla is the Lead of Para High Performance and Head Coach of Para Athletics. With 34 years within athletics under her belt, she is a three-time Olympic Team Coach/Member who coached a total of 21 individual events at the 2008 and 2012 games. She continued her Olympic experience as Technical Team Lead of Performance at the 2016 Rio Games, where the Athletics Team experienced their best finish in Canadian Athletics history. Beyond Olympic Games, she has had multiple national team experiences, from Head Coach of World Youth and World Junior Championships (2x), Head Coach ParaPan Am Games, and multiple event group coach assignments as Jumps and Combined Events Coach at multiple IAAF World Championships, Commonwealth Games, Pan American Games, and World University Games.
Carla has a Bachelor of Science degree in nursing and has achieved her IAAF Level 5 Elite Coach certification in Jumps and NCCP Level 4 Certification in Athletics. She is a graduate of the Coaching Association of Canada's Women in Coaching Apprenticeship Program and is an active ChPC with Coaches of Canada. Additionally, Carla is highly involved with Women in Sport Leadership; she is Facilitator for Canadian Advancement of Women in Sport, supporting women and girls in sport across Canada. She was also a member of the Caribbean/America's Athletics Association Women's Commission ensuring gender equity and diversity across the NACAC regions within the Athletics sporting communities.
---
Sawicki, Ozzie
Ozzie has a diverse background spanning over 30 years of coaching experience at all levels of athlete development including Paralympic and Olympic high-performance program delivery; and over 35 years of industry and academic experience in the resource, technology, information, space and defence sectors as a Geographic Information Systems Professional (GISP), subject matter expert, innovator and project lead. Ozzie continues to consult to a variety of worldwide leaders, managers, and teams.
Ozzie has served in key high-performance roles including Performance Advisor for the Canadian Paralympic Equestrian and Olympic 3-Day Eventing Teams (2009-2016), Head Coach of the Canadian Para-Athletics Team (2009-2011), and as Head Coach and Technical Director of the Canadian Para-Alpine Ski Team (2000-2004). Ozzie was selected as the Chef de Mission (Head of Mission) for the Canadian Paralympic Team at the 2014 Sochi Winter Paralympic Games. The team delivered by matching the third place Gold medal count that had been achieved at the 2010 Vancouver Paralympic Winter Games by Team Canada.
---
Smith, Mark
Mark Smith has a wealth of experience in leading high-performing teams to success in the workplace and on the ball field.
As an athlete and coach in the sport of fastpitch softball, he is considered among the very best to ever play and coach the sport. Mark is a member of three sport Halls of Fame and was named one of Nova Scotia's top 15 athletes of all time. As a coach he has led his teams to national and international championships including multiple Pan American Games and World Championship podium finishes. He is the winningest coach in national team history and a six-time recipient of the Petro Canada Coaching Excellence Award.
In 2016 he received the Jack Donohue Coach of the Year Award from the Coaching Association of Canada, awarded annually to a coach who exemplifies integrity, honesty, sportsmanship, competitiveness and a love of sport.
---
Stellingwerff, Trent
Dr Trent Stellingwerff serves as a Senior Advisor, Innovation and Research at the Canadian Sport Institute Pacific (Victoria, Canada), joining CSI Pacific in 2011. In this role, he directs several different research projects across different sport performance discipline areas, with Master's, Phd and Post-Doctorate students involved. He has also provided physiology expertise to Canada's National Athletics, Rowing, Triathlon and Mountain bike teams. His primary sport and research focuses are in the field of physiology and nutrition interactions, as well as environmental (altitude and heat) expertise. He co-chairs OTP's Relative Energy Deficiency in Sport (RED-S) working group.
Prior to 2011, Trent was a Senior Scientist in Performance Nutrition for PowerBar at the Nestle Research Center (Lausanne Switzerland). Trent has more than 115 peer-reviewed scientific publications, and authored 10-book chapters, in the areas of exercise physiology, skeletal muscle metabolism, sports nutrition and performance. Trent has been an invited expert presenter and author for many international nutrition consensus statement meetings with the IOC (International Olympic Committee), FINA and World Athletics (WA; formally IAAF), and is a member of the International Advisory Board for the IOC Diploma Program in Sports Nutrition. Over the years, Trent has attended and/or serviced athletes and sports over 4 Olympic/Paralympic Games, 4 Commonwealth Games and >15 World Championships across several sports.
---
Watson, Laura
Laura is a High Performance Coaching Advisor with Own the Podium, responsible for executing the ground breaking Coaching Enhancement Program with the goal of supporting Canada's coaches in the pursuit of world class coaching excellence in Olympic and Paralympic sport. Along her education journey, Laura attended the Sauder School of Business and the University of British Columbia, where she earned her Master's Degree in High Performance Coaching and Technical Leadership (MHPCTL). Laura was the first-ever National Coaching Certification Program (NCCP) certified Master Coach Developer, facilitating coach and coach developer education across Canada and internationally.
---
Wilkinson, Rhian
Rhian Wilkinson was formerly Canada Soccer's Women's Youth National Team Coach and Women's National Team Assistant Coach. She has her UEFA Coaching Award A Diploma and was a 2018 finalist for Concacaf's Women's Football Coach award after leading Canada to a fourth-place finish at the FIFA U-17 Women's World Cup Uruguay 2018. As a player, she was a Concacaf champion and two-time Olympic medalist (London 2012 and Rio 2016). She took part in four FIFA Women's World Cups and three Olympic Games. At the time of her retirement, she ranked third in Canada's international matches, starts and minutes played, with 181 international appearances. She won the Norwegian league title in 2012 and was a six-time Québec Soccer Professional or Senior Player of the Year. Following her involvement with Canada Soccer as both a player and coach, Rhian has taken a position as Assistant Coach for England's Women's National Football team, aiming to challenge herself and develop her coaching skills.
---
Alumni Profiles
Albert, Ueli
Graduating year: 2020
Degree: MHPCTL
Ueli Albert (MHPCTL 2020), recently graduated with a Master of High-Performance Coaching and Technical Leadership. He grew up in Switzerland and competed on the national athletics team in the 800m. His background in athletics and his decision to move to Canada prompted him to pursue his bachelor's degree in Kinesiology. He is the founder of Global Wheelchair Athletics and is also currently an adjunct professor at Acadia University.
In 2004, Ueli received a scholarship from Dalhousie University "to study kinesiology and run for their Varsity track and field team." He achieved great success as a student-athlete by participating in the World FISU Games and becoming a Canadian Interuniversity Sport (CIS) champion. After graduating in 2009, he partook in adapted sport classes and worked at Acadia University's S.M.I.L.E. program, while serving in his first coaching position as a national wheelchair racing team coach. He continued in his position until he founded Global Wheelchair Athletics and became the head coach for Team Nova Scotia Athletics in 2014.
---
Devlin, Kraig
Graduating year: 2022
Degree: HPCTL
Kraig Devlin is a high-performance karate coach and former High-Performance Director for Karate Canada. Kraig believes that the UBC MHPCTL program armed him with the knowledge, skills and attitudes required to prepare and lead Karate Canada's Team to Tokyo 2020 Olympics. Kraig has also coached or led teams at dozens of international World Cups, numerous Pam American Champions and two Pan American Games.
"Being able to study and interact online with the student cohort and professors while still continuing to work made the entire endeavor possible," states Kraig. "I can't say enough positive things about the content and structure of the program, I completed each assignment and was almost immediately able to turn around and begin to apply it in my high-performance sport context. The instructors and curriculum are top-notch."
Kraig took a brief hiatus from the program in 2019 to focus on preparing for Tokyo while also supporting Karate Canada's HP program through the COVID 19 pandemic but returned post-Olympics to finalize his program-culminating research into scoring in the women's karate kumite events at the Tokyo Olympics.
---
Dragomir, Gerry
Graduating year: 2021
Degree: MHPCTL
As the head coach of Racewalk West, Gerry Dragomir (MHPCTL 2021) coaches four international-level racewalk athletes. One of those athletes is fellow KIN Alum, Evan Dunfee (BKin 2014), who won the Bronze Medal for the men's 50km walk at the 2020 Tokyo Olympic Games.
Before participating in the 2020 Olympics, Gerry had begun the professional Master's program in High Performance and Technical Leadership (MHPCTL) at the UBC School of Kinesiology. He graduated in 2021, so he has yet to see how the program has helped him hone his coaching skills: "I have not made up my mind yet about what the HPCTL program is to me. However, skill-honing was at the top of my list." Gerry further explains how having previous coaching experience is critical to developing skills and succeeding in this program. "A lot of what you learn in HPCTL requires you to tap into that experience. The coach's existing body of knowledge is recast into an evidence-based structure that can be measured, assessed, analysed, and improved on a continuous basis. This is the essence of Kaizen [or changing for the better] … [and] the program is built upon a coaching process that prioritizes continuous improvement."
After graduating from the MHPCTL program, Gerry hopes to "complete a doctoral degree in the near future" and eventually conduct a documentary on his "40+ year-long career as a sports coach."
---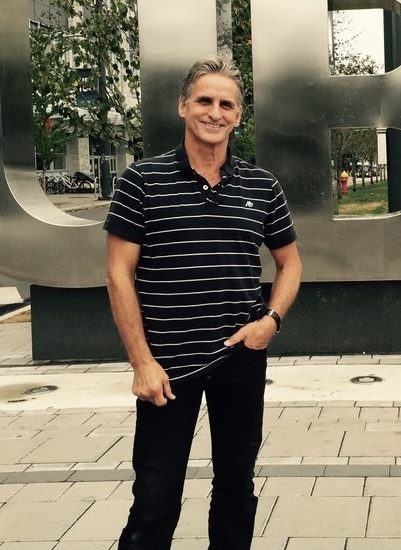 Jennings, Jim
Graduating year: 2022
Degree: HPCTL
Jim Jennings (HPCTL 2016) is presently completing his master's degree in high-performance coaching and technical leadership and plans to graduate in Spring 2022. He is the former Chair of Karate Canada's Long-Term Development (LTD) Committee and a member of the High-Performance Committee. He runs a Karate club in Bradford, Ontario, which offers recreational and high-performance training for athletes competing at both the Provincial and National level.
Jim's main interests are, "high-performance programming, grass roots approaches to ensure quality sport for all ages," and "conducting further research regarding the junior to senior transition in karate." He is "open to new challenges" and hopes to pursue more opportunities in both his coaching and academic career. "I am older than most students, so I had my path relatively set out," comments Jim. "However, as far as my coaching or academic career goes, it is still a work in progress."
---
Joyce, Jennifer
Graduating year: 2017, 2019
Degree: HPCTL, MHPCTL
Jennifer Joyce is a Strength & Conditioning Coach for the Canadian Sport Institute Pacific. Jennifer states that the UBC MHPCTL program allowed her to pursue and advance her career, while providing quality education from both an academic and practical standpoint. "The aspect of being able to do an online Masters program while still continuing to work was essential for me. While the program holds students to the rigorous academic standards of UBC, we are also connected with key networks within the sport sector in Canada and learn current trends and best-practices within high performance sport," reflects Jennifer.
"The graduate certificate component was an extremely practical and applied program, which helps coaches learn to be better coaches and ease into the academic environment. While the Masters component dug more into academic theory and the research process. Joyce says "as a Strength and Conditioning coach, being able to critically read research and publish research of my own is important to me, and this program gave me the tools to do both. This program helped me to be a better coach, ask better questions, and make better decisions to help my athletes and teams win Olympic medals. "
---
Kopecky, Igor
Graduating year: 2017, 2019
Degree: HPCTL, MHPCTL
Igor Kopecky has been a coach and athlete for the past 35 years, and is currently the technical director for BC Diving and the South Surrey White Rock Diving Club. Igor has coached at the World Cup, World Series, South American Championships, Commonwealth Games, World Junior Championships and the Pan Am Games. He states that his experience in the Masters of High Performance Coaching and Technical Leadership (MHPCTL) program has had a significant impact on how he currently works with athletes, coaches, parents and the sport system at large.
Igor says that as a result of having completed the MHPCTL degree, "When I plan training camps and meet with the PSI and Via Sport, not only do I now have the language, but also the experience in studying the framework and methodology behind successful sport systems. This confidence and experience is definitely helping me work in our diving community in BC." Prior to the MHPCTL, Igor was a diver on the Canadian National Team. He has coached for the Canadian National Diving Team and recently he for the Peruvian National Diving team where he took the team from zero to becoming South American contenders.
---
Labelle, Dominic
Graduating year: 2018, 2020
Degree: HPCTL, MHPCTL
Dominic Labelle is currently in charge of the "Under 12 and Under 10" tennis Program at the Academy Aliassime. He has coached at the university, provincial and national level across the country. He has also worked for Tennis Canada's Under 10 camps.
When first thinking of pursuing a graduate degree, he states "while I was accepted into Sport Psychology at the University of Ottawa, I felt that the MHPCTL was more specific to my long-term goal to coach at the professional level. Furthermore, the MHPCTL helped me to finish the Advanced Coaching Diploma that is a requirement for the Coach 4 at Tennis Canada, which is the highest certification."
He says the MHPCTL program has helped him with his planning and has made him more structured and precise in the preparation of his athletes. "I also have a better idea about which path to take in order for my players to reach the professional circuit. I'm also better able to assess the gaps between a good national junior player and an international one. I believe the degree has provided me with more credibility, as I don't have a professional background in tennis, and it will most definitely accelerate my certification with Tennis Canada."
Reflecting on his first two years of his online learning experience Dominic recalls "that he met many coaches from other fields across the country and having some great cross-fertilizing discussions. The last year of my studies was focused more on working solo on my final project, titled "The Effect of Break Point on the Serve Characteristics in Men's Professional Tennis" – which is related to sport analytics and match statistics.
---
Lumsden, Matthew
Graduating year: 2018, 2020
Degree: HPCTL, MHPCTL
Matthew currently works as the Technical Programs Director for a large soccer club in Alberta. He has coached at the Provincial Level in Canada and with the Youth National Club league in the United Kingdom.
Matthew initially decided to pursue the MHPCTL degree to enhance his understanding of current high-performance trends and to apply more informed practices into his current and future working environments. According to Matthew, the program "has reinforced my philosophy of implementing evidence-led practices within my day-to day environment, while a major benefit of the program is that the many hands-on projects I completed benefited the organization for which I work in real way.
"The MHPCTL program has provided me with a great foundation for a well-balanced and comprehensive understanding of the various elements of high-performance sport. Programs such as these continue to raise the standards of coaching and add credence to the professionalism of our industry. When it comes to online learning. I really enjoyed the blended learning approach between the residential weeks and online teaching. It provided a flexible approach around full-time work and a busy family life."
---
McNiven, Brooks
Graduating year: 2016, 2018
Degree: HPCTL, MHPCTL
Brooks McNiven is a teacher in the West Vancouver School District where he currently serves as the head coach of the West Vancouver Baseball Academy. He has coached at high-performance high school tournaments hosted by Baseball Canada and the Toronto Blue Jays. He is also the owner and Director of Inside Performance, an indoor baseball training centre; and has participated in the 2008 Beijing Olympics as a member of the Canadian Men's Baseball team. He hopes to have the opportunity to coach with the Junior National team in the coming years.
While seeking a master's program where he could focus his studies on sports performance and athletic development, Brooks states "this was the perfect fit for me with my sporting background and passion for high performance sports. Now that I have completed the program it has certainly furthered my teaching career. I feel that the master's program has pushed me to be more innovative and to work through roadblocks in an attempt to develop best practice techniques in the sport. The Master's program totally shifted my coaching away from some of the traditional methods to an evidence-based approach."
With regard to the online experience Brook states that, "it made completing a master's program while working a fulltime job and coaching very manageable." His final research project focused on investigating "workload management with adolescent baseball players" to understand the "significant increase in injuries to pitchers at all levels of baseball."
---
Mendoza, Angelo
Graduating year: 2016, 2019
Degree: HPCTL, MHPCTL
Angelo Mendoza is a graduate of the High-Performance Coaching and Technical Leadership program (MHPCTL 2019). He became the Provincial Head Coach for Karate Manitoba and has been a High School teacher for over 21 years. He has coached karate at both the provincial and national levels. Angelo started his karate journey at the age of 14. During this journey, Angelo has competed at the local and provincial level and earned his black belt 5th Degree. He has been exposed to many teaching and coaching styles that gave him the foundation to develop his own coaching style that proved to be very successful for his future students and athletes.
Angelo enrolled in the MHPCTL program to develop his coaching style and expand his interests in karate leadership. He was most interested in "personality differences of high and low winning Canadian sport karate coaches." The School of Kinesiology provided him with a chance to improve his coaching techniques with evidence-based practice. His classes were online, which provided him with a unique learning experience. "It proved to be challenging, but I had professors that were helpful and resourceful," notes Angelo. Nonetheless, his time as an MHPCTL student was nothing short of an eye-opening experience.
---
Ng, Tobias
Graduating year: 2013, 2020
Degree: BKin, MHPCTL
Tobias Ng is a recent graduate of the High-Performance Coaching and Technical Leadership program (BKin 2013, MHPCTL 2020). He was an Olympic athlete in the 2012 Games and is a high-performance coach at the Bellevue Badminton Club in Washington, U.S.A. He currently coaches for the club's junior badminton program and travels to regional and national competitions with his athletes.
Tobias started out as a UBC engineering student but quickly realized it was not for him. He discovered that his interests were more aligned with KIN's undergraduate program and so transferred to the School of Kinesiology. He then took a three-year leave from his studies to train and compete as a badminton player at the 2012 London Olympic Games. He returned to UBC to complete his BKin in 2013, and in 2018, Toby decided to enroll in the MHPCTL program while competing with Badminton Canada.
Studying high-performance coaching and technical leadership broadened his perception of badminton as an athlete. "Now that I'm finally retired from international competition, I have the chance to combine my former experience as an athlete with the best of the coaching sciences to help me as a coach," remarks Tobias. Tobias cited KIN professors and adjuncts, Dr. Carolyn McEwen, Dr. Maria Gallo, Dr. Andy Van Neutegem, Dr. Shaunna Taylor, and David Hill, as his biggest inspirations to "think critically" and to familiarize himself "with evidence-based decision making." He believes his studies at UBC KIN gave him the chance to apply what he had learned from academia to his training and develop an interdisciplinary outlook on coaching.
---
Novak, Mira
Graduating year: 2017, 2022
Degree: HPCTL, MHPCTL
Mira Novak is a recent graduate of the High-Performance Coaching and Technical Leadership program (MHPCTL 2022). He is presently the head coach of the NCAA Division I women's soccer team at the University of Massachusetts Lowell.
In 2016, he enrolled in the UBC School of Kinesiology's HPCTL program and pursued a master's degree while living in Scotland. His most memorable moments at UBC were his interactions with instructors and fellow students in the HPCTL program. "There were residential portions of our studies where we could interact with our peers and professors face to face. It was a very stimulating environment with several high-level coaches and professors present," notes Mira. He coached in five countries throughout his academic and professional journeys, which motivated him to "adjust his coaching practices to different cultures" and develop cultural competence.
---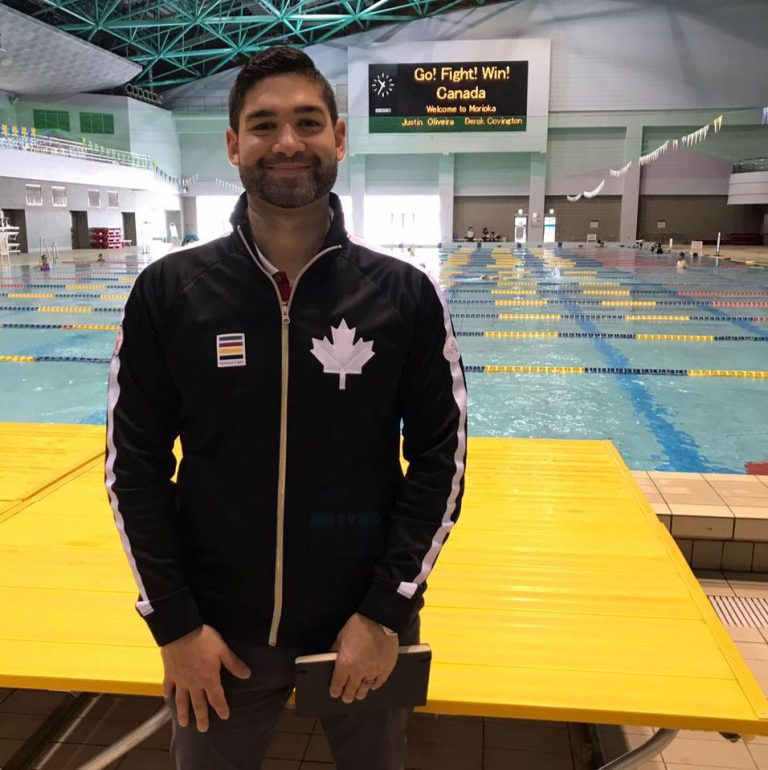 Oliveira, Justin
Graduating year: 2016, 2018
Degree: HPCTL, MHPCTL
Justin Oliveira is currently the High Performance Director (HPD) at Water Polo Canada. Throughout his career, Justin worked with the Women's and Men's Senior Water Polo Programs and attended many World Championships, World League Finals, Olympic Qualification Tournaments and three Pan American Games.
"When I heard about the MHPCTL degree I was working as an Assistant Coach with the Canadian Women's National Water Polo Team and we had just experienced some significant and successive coaching changes. Knowing that I needed to gain further knowledge, I saw the MHPCTL degree as an opportunity to obtain higher education while opening up more doors for different career paths." he says. The MHPCTL program provided Justin an opportunity to dig deeper into areas of the Canadian sport system in order to increase his knowledge and to contribute to the upscaling of water polo. He states that his time in the School of Kinesiology MHPCTL program afforded him the opportunity "to learn from some of the top sport minds" in North America (both at distance and during residential weeks) and to expand his network.
---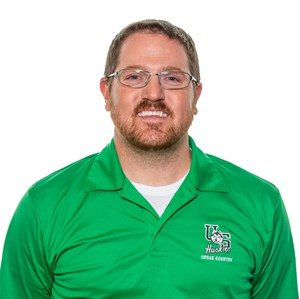 Reindl, Jason
Graduating year: 2016, 2019
Degree: HPCTL, MHPCTL
Jason Reindl is the Head Coach for Track and Field and Cross Country at the University of Saskatchewan. Jason cites his decision to pursue his MHPCTL as, "I have always wanted to be the best coach that I could be and knew early on that completing my masters in the HPCTL program would be a huge step in that process. While coaching education and professional development are never ending, this degree allowed me to take a huge developmental leap forward as a coach. I believe this leap has been instrumental in the success of athletes and teams that I have the privilege of working with at the university, provincial, and national team levels." To find a program that aligned with his professional coaching schedule was extremely important, and Jason states that the MHPCTL was exactly what he was looking for. The MHPCTL degree allowed Jason to be employed and coach full time, while also still enrolled in the program. Furthermore, the program allowed Jason to complete his NCCP Advanced Coaching Diploma, a graduate certificate, and most importantly, a Master's in high performance coaching and technical leadership from a renowned institution.
---
Sehmbi, Inderpal
Graduating year: 2016, 2018
Degree: HPCTL, MHPCTL
Inderpal is currently a Canadian Men's U21 Field Hockey Coach and is also a Physical Health Educator with the VSB. He has attended the Pan-American Games, Youth Olympics, the World Cup, the Junior World Cups twice, and the Commonwealth Games as a coach and performance analyst.
He initially decided to pursue the MHPCTL degree to seek a challenge and a way to advance his coaching and leadership skills. The program has provided him with skills that he can apply in his coaching and educational environments.
"My major paper had a huge impact on my everyday practice. Having a framework to anchor drills design and technical skill development allowed me to focus my attention on the things that really mattered." Inderpal's area of research on his final project was "Goal Scoring in Men's International Field Hockey. A deep dive into how field goals are scored at the Men's 2016 Rio Olympics."
He believes that the MHPCTL program allows the culture of coaching to change by practice, that it will impact his athletes and those he works with and will have some long-lasting effects on sport in a positive way.
He reflects, "the program was the catalyst for my leadership and coaching evolution. The content in the program provides you with the tools to advance your practice. The relationships you build with other Canadian sport leaders provide you with an amazing support network."
---
Smith, Mark
Graduating year: 2020
Degree: HPCTL
Mark Smith is an award-winning, experienced, and highly regarded fastpitch softball coach. With 25 years of experience, he decided to enroll in the School of Kinesiology's professional coaching program in High Performance and Technical Leadership. "I had reached a point where I felt I was no longer growing and being challenged as a coach. I wanted an opportunity to be pushed and be exposed to other perspectives. In the end it was that and more. I recognized quickly there is no down side to learning – that to be in classes with like-minded people, where everyone is eager to improve themselves and grow their knowledge helped me enhance my coaching skills," recounts Mark.
Mark led the Canadian Women's National Softball Team to a bronze medal at the 2020 Olympic Games in Tokyo and has since retired as an international coach. "I felt this was the right time for me to move on and try something different. I want to focus on sports administration. And I consider myself a coach in every workplace I serve in. Currently, I coach a staff team of 10 people as a Director of sport in Sport Nova Scotia. Likewise, I have created a mentorship program for Black and Indigenous coaches in Nova Scotia, in addition to doing some leadership and coaching consulting work."
---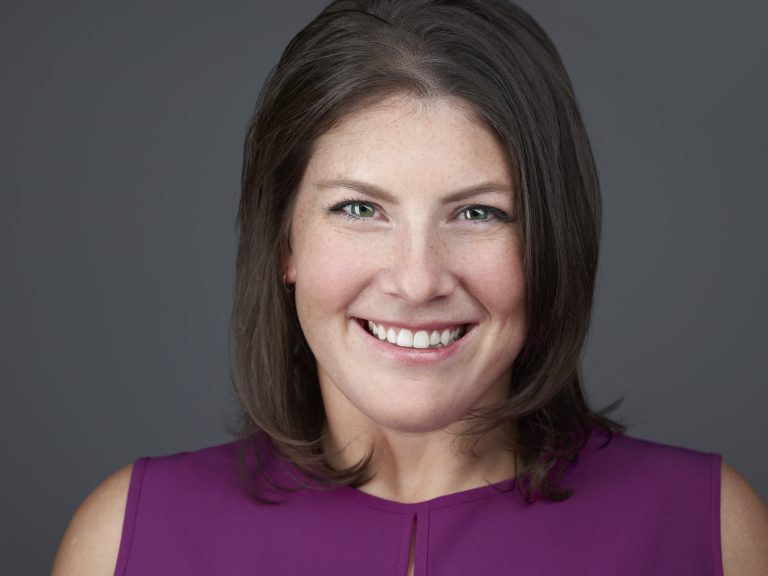 Watson, Laura
Graduating year: 2006, 2018
Degree: BHK, MHPCTL
Laura Watson is a High Performance Coaching Advisor with Own the Podium where she is responsible for implementing the Coaching Enhancement Program. This program aims to support Canada's coaches in the pursuit of world class coaching excellence in Olympic and Paralympic sport.
Laura has served as a ringette coach at every level, from grassroots to Team Canada. Prior to obtaining a Master's degree in high Performance Coaching and Technical Leadership (MHPCTL), Laura completed her BHK at the UBC School of Kinesiology and an Executive Education program at Sauder. As the first cohort for the MPHCTL degree, she experienced the program from its beginnings. She says "I first considered the MPHCTL because I was looking to do higher education and couldn't find a program that suited my work and travel schedule. The flexibility of the MHPTCL program allowed for both synchronous and asynchronous sessions. This was very advantageous especially when out of the country and on different time zones."