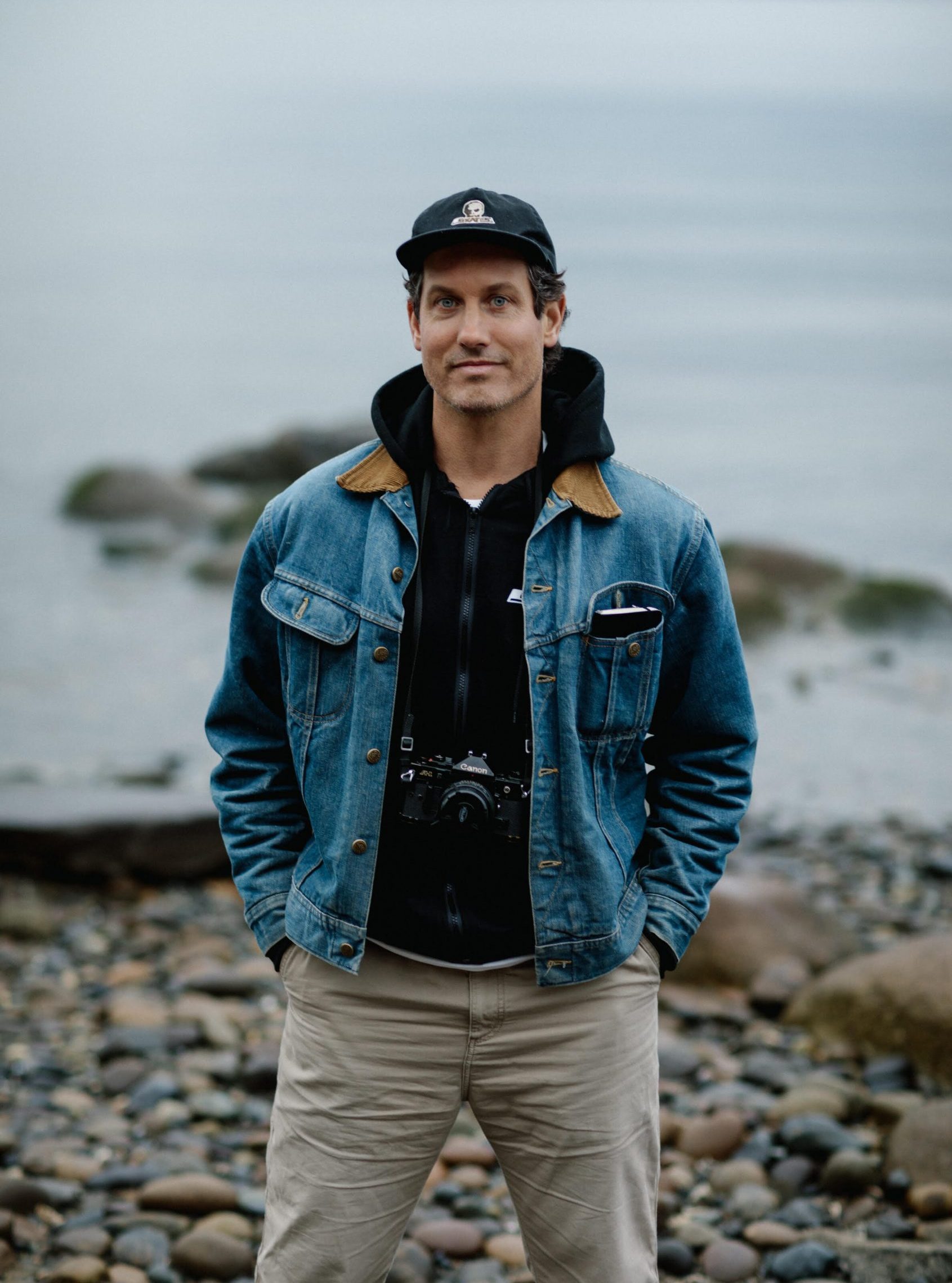 Andrew Clements (MA 2004) is a community recreation supervisor for the Vancouver Parks Board at the Creekside Community Centre. He started his academic journey as a student athlete studying communications at the University of San Francisco. He played Division I NCAA baseball and went on to play professionally after he graduated in 1999.
Andrew had initially hoped to play Major League Baseball (MLB) after he graduated, but upon returning home to Vancouver in 2001, he decided to pursue a master's degree in human kinetics at UBC. Andrew studied Coaching Science with the late Kin professor emeritus Dr. Dick Mosher (1944-2021), whom he cited as his biggest inspiration. Although Dr. Mosher was the head varsity soccer coach at UBC, he would always find time to help Andrew navigate his academic path. Andrew transitioned from his MHK to an MA in Kinesiology and Exercise Science, in hopes of pursuing a Ph.D. and becoming a professor. Under the supervision of Kin professor emeritus Dr. Bob Sparks, he wrote his thesis, An Investigation of Mental Approach: Methods used by NCAA Division I Baseball Coaches for Producing Peak Performance. Throughout his graduate years, Andrew coached the top male baseball athletes in Vancouver. Interestingly, it was also during the period of his life that he discovered the impact of the mind-body connection through the daily practice of yoga.
Andrew ascribes his success in his MA to abiding by the three golden academic rules: attend class, do the readings, and contribute to class discussion. He maintained these essential rules of 'showing up' in all activities and believes they significantly helped him in his professional life as well. Granted, there are more conditions in the professional world that impact a worker's ability to succeed, such as issues of inclusion. Andrew values inclusivity in his personal philosophy, but these issues certainly stand out in his daily life in a global pandemic. As a professional working with the public, Andrew is genuinely concerned about the inequities he is observing in society. He reflects that, "the current health policies are limiting services to a selective portion of our society" and in the past two years, the COVID-19 pandemic has further amplified "innate division in our culture"..
Andrew has been practicing and teaching yoga for the past 20 years, but in 2013, he started working as a Youth Program Coordinator in the University Neighbourhoods Association (UNA) at UBC. He successfully built a youth leadership program, which saw him promoted to Recreation Manager three years later. He "supervised teams that delivered seasonal programs at community centres," which introduced him to the field of community recreation and caused him to recalibrate his career goals once again. When asked about how his career vision has evolved since starting university, Andrew remarked that "he has learned to let go of the expectation, to not be attached to the outcome, and to show up fully for the opportunities presented in front of him today."
Despite the pandemic, 2020 was a successful year for Andrew in his career. Working with UBC Athletics and the UNA Board of Directors he helped negotiate a $600,000 upgrade to the UNA's Nobel Softball Diamond, which is now home to UBC's Women's Softball Team! When he is not working, Andrew enjoys skateboarding and having fun at the UBC skatepark with his son.
Andrew's tip for students: "Enjoy your time. It goes fast but you'll always keep in touch with the ones you build relationships with."
Check out Andrew's website or follow him on Instagram for more information on his current work, including music! Have questions about his work? Send him an email: angeclements@gmail.com.