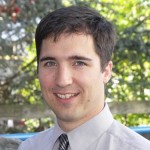 Professor
Email: jsblouin@mail.ubc.ca
Phone: 604 827 3372
Office: Lower Mall Research Station, Room 350, 354
Mailing Address: War Memorial Gymnasium, Room 210 | 6081 University Boulevard, Vancouver, British Columbia V6T 1Z1
Publications: PubMed
Education
---
Université Laval , 2004, PhD
Université Laval, 2001, MSc
Université du Québec à Trois-Rivières, 1999, DC
Courses Taught
---
KIN 351 Biomechanics II: Mechanical Properties of Tissues
KIN 500A Introduction to Data Aquisition and Signal Processing in Kinesiology
Research Area
Research Interests
Publications
---
See PubMed for an up-to-date list of publications.
Research and Training
---
Researchers in the Sensorimotor Physiology Laboratory investigate human physiology from an integrative perspective. Specific research interests include i) physiological processes underlying human balance, ii) physiological responses evoked by whole-body (simulating whiplash motion) or localized perturbations and iii) neural control of the deep and superficial neck muscles. The work on whiplash injuries is performed in collaboration with MEA Forensic Engineers & Scientists in Richmond, BC. Some research projects are applied to injury prevention or patient populations to determine the neuromechanical effects of known injuries/pathologies on the sensorimotor system.
The Sensorimotor Physiology Laboratory is equipped with feedback-controlled motors, 3D motion, accelerometry and force systems as well as neural and physiological measurement and stimulation units. A large 6 DoF robot and virtual reality display are also available through collaborations with the Institute for Computing, Information and Cognitive Systems and Collaborative Advanced Robotics and Intelligent Systems on the UBC campus.
Potential Students
---
Students interested in pursuing a graduate degree or post-doctoral fellowship are encouraged to contact me at the email address above.