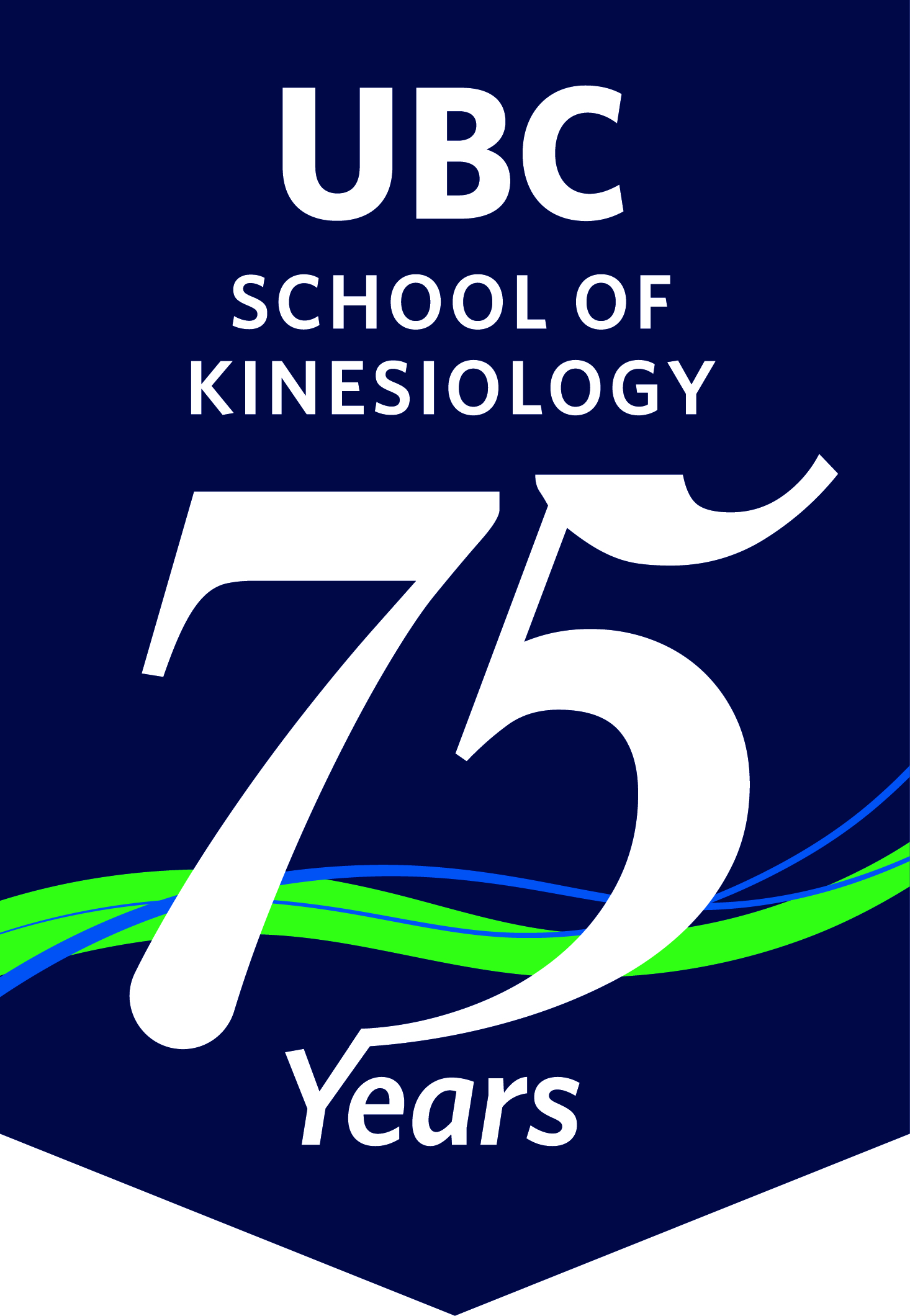 We celebrate all our diverse and outstanding 8,000 alumni and are proud of their accomplishments as individuals who work as athletes, coaches, health practitioners, teachers, psychologists, sports medicine professionals, researchers, bio-engineers and in a myriad of other professions.
The School of Kinesiology has evolved and grown from its humble roots as a department of physical education serving UBC's student body with courses that all students were required to take, and as the foundation of the UBC Athletics Varsity program, turning out some of Canada's top athletes and coaches in history. The department grew quickly into the School of Physical Education and finally became the UBC School of Kinesiology within the Faculty of Education. The School ranks number 1 in Canada. It currently offers a Bachelor of Kinesiology with a stream in Health and Science and another in Interdisciplinary Studies. At the graduate level, it  offers four different Master degrees and a PhD.
In honour of the School's 75 years of existence, we have curated a cross-section of alumni to highlight in three-quarter-century increments. You will note that the first 50 years depict the School's solid foundation in physical movement, sports and PE. We hope to represent alumni from each of the degrees offered. Check back as the listings develop.
The following degrees are held by UBC School of Kinesiology alumni:
Current Degrees
Bachelor of Kinesiology (BKin)
Master of Kinesiology (MKin)
Master of High Performance Coaching and Technical Leadership (MHPCTL)
Past Degrees
Bachelor of Physical Education (BPE)
Bachelor of Recreation Education (BRE)
Bachelor of Human Kinetics (BHK)
Master of Physical Education (MPE)
Master of Human Kinetics (MHK)