Experience the KIN spirit on Imagine UBC Day!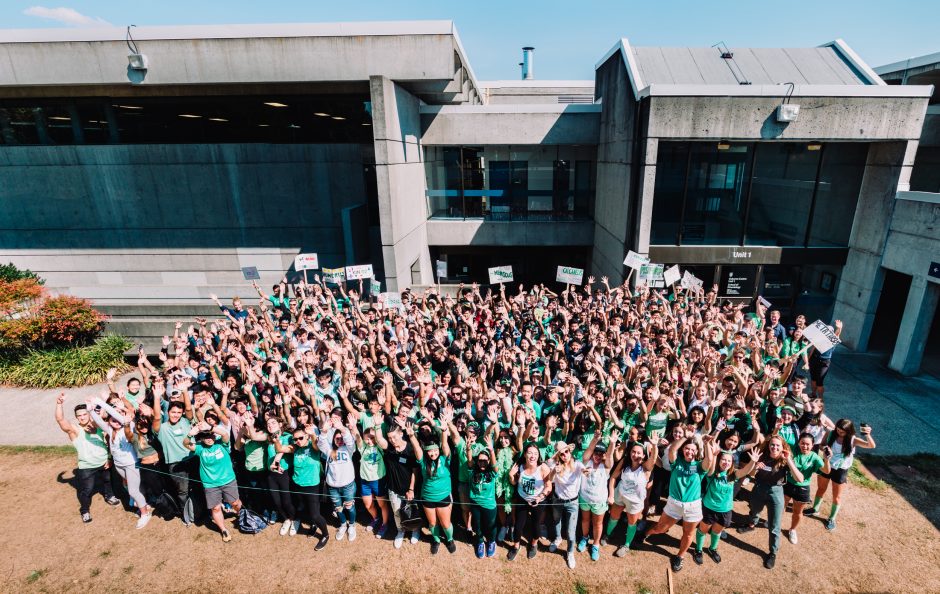 Your UBC Kinesiology Orientation will help you get a great start to your first few months as a Kinesiology student. Whether you're coming directly from high school or transferring from a different institution or UBC program, Imagine UBC is a full day event planned just for you.
Share the Experience
We invite all students to share their photos and memories of Imagine UBC with other KIN students by using the #IAMUBC and #UBCKIN hashtags.
Follow us on:
Celebrate your Imagine Day experience with GIPHY stickers, cut-outs, and Instagram posts: Click Here.

---
If you are not participating in the Jump Start program, you'll join us in the following activities designed to connect you with the campus community:
Participate in Imagine UBC
Connect with a Kinesiology Imagine Orientation Leader
Receive helpful emails from your Kinesiology Imagine Orientation Leader
Not sure what this means exactly? Read on below.