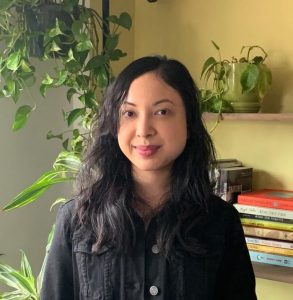 Posted: March 25, 2022
Deana Kanagasingam is a PhD candidate in Kinesiology (Socio-Cultural Studies) at the School of Kinesiology, University of British Columbia. Her research explores how principles of social justice, weight-inclusiveness, and person-centredness are integrated into healthcare practice. She holds a Master of Arts in Women's and Gender Studies, with a specialization in Women's Health, from the University […]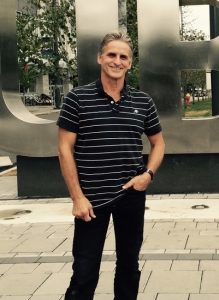 Posted: March 23, 2022
Graduating year: 2016, 2022
Degree: HPCTL, MHPCTL
Jim Jennings is presently completing his master's degree in high-performance coaching and technical leadership and will graduate in May 2022. He is the former Chair of Karate Canada's Long-Term Development (LTD) Committee and a member of the High-Performance Committee. He runs a Karate club in Bradford, Ontario, which offers recreational and high-performance training for athletes competing at both the Provincial and National level.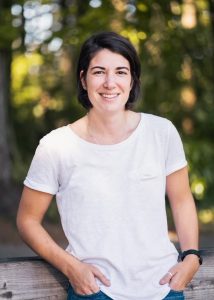 Posted: March 23, 2022
Lisa Trainor is a 3rd year Ph.D. Kinesiology student focusing on sport and exercise psychology. She conducts qualitative research on "athlete psychological well-being, sport injury, and psychological growth," including interviews with high-performance athletes who have competed in the Olympic or Paralympic games. […]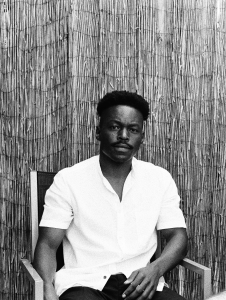 Posted: March 3, 2022
Degree: 1st year of Master of Science in Kinesiology (MSc)
Supervisor: Dr. Eli Puterman
Teaching Assistant for KIN 150
Broadly speaking, my research brings together three threads: stress, physical activity, and mental health in Black Canadians. In the U.S, some research studies have found that Black adults experience more stress. However, they report similar or better mental health relative to White adults who experience less stress. […]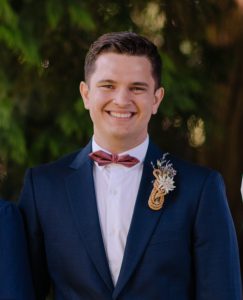 Posted: March 3, 2022
Degree: 1st year, Doctor of Philosophy in Kinesiology
Supervisor: Dr. Bill Sheel
Teaching Assistant for KIN 235
My general research theme focuses on the complex physiological interaction between the human respiratory, nervous, and cardiovascular systems in response to our environment. I'm exploring this theme from the perspective of ambient air pollution produced by human sources, which causes imbalance between all three systems even during short term exposure. […]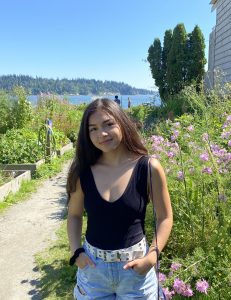 Posted: March 3, 2022
Degree: 2nd year of Master of Science in Kinesiology (MSc)
Supervisor: Dr. Bill Sheel
Teaching Assistant for KIN 110
My graduate research falls under the umbrellas of integrative cardiopulmonary physiology and exercise physiology. Specifically, my thesis aims to investigate sex-based differences in the reflex blood pressure response to exercise using different muscle groups. […]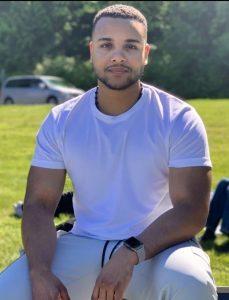 Posted: March 3, 2022
Degree: 1st year of Master of Kinesiology (MKin)
Teaching Assistant for KIN 442
For my research, I am using clinical applications of exercise prescription to rehabilitate and promote health and wellness in a wide range of populations. These populations vary from post-operational populations learning basic functional movement to creating and altering varsity/elite athlete exercise programs. […]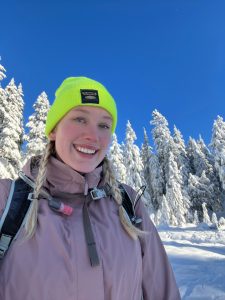 Posted: March 3, 2022
Degree: 1st year of Master of Kinesiology
Teaching Assistant for KIN 120
I chose this field in order to prescribe the best possible rehabilitation practices, prevent injuries and diseases, to help others improve their overall health and become active for life. What makes this work important to me is that I am able to provide people in my community with the resources and tools to stay healthy. […]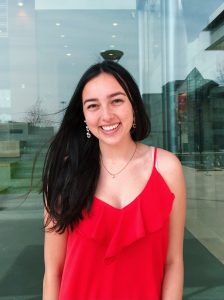 Posted: March 3, 2022
Degree: 1st year of Master of Science in Kinesiology (MSc)
Supervisor: Dr. Guy Faulkner
Teaching Assistant for KIN 205 and KIN 363
In the Population Physical Activity Lab, my research focuses on population-level health promotion through physical activity. In simple words, most people know physical activity is good for you, but how can we actually get people to BE active? […]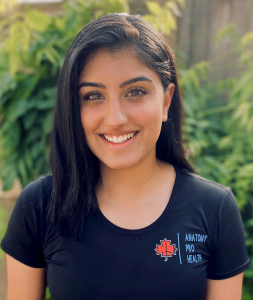 Posted: November 19, 2021
Jasmine Gill is part of the UBC Fall Class of 2021 and will graduate with a Master's degree in Kinesiology (MKin). She took courses in both Performance Sciences and Clinical Kinesiology streams, focusing on the prevention and management of sports injuries and performance planning. Jasmine has worked throughout her studies with youth, ages 6 and […]