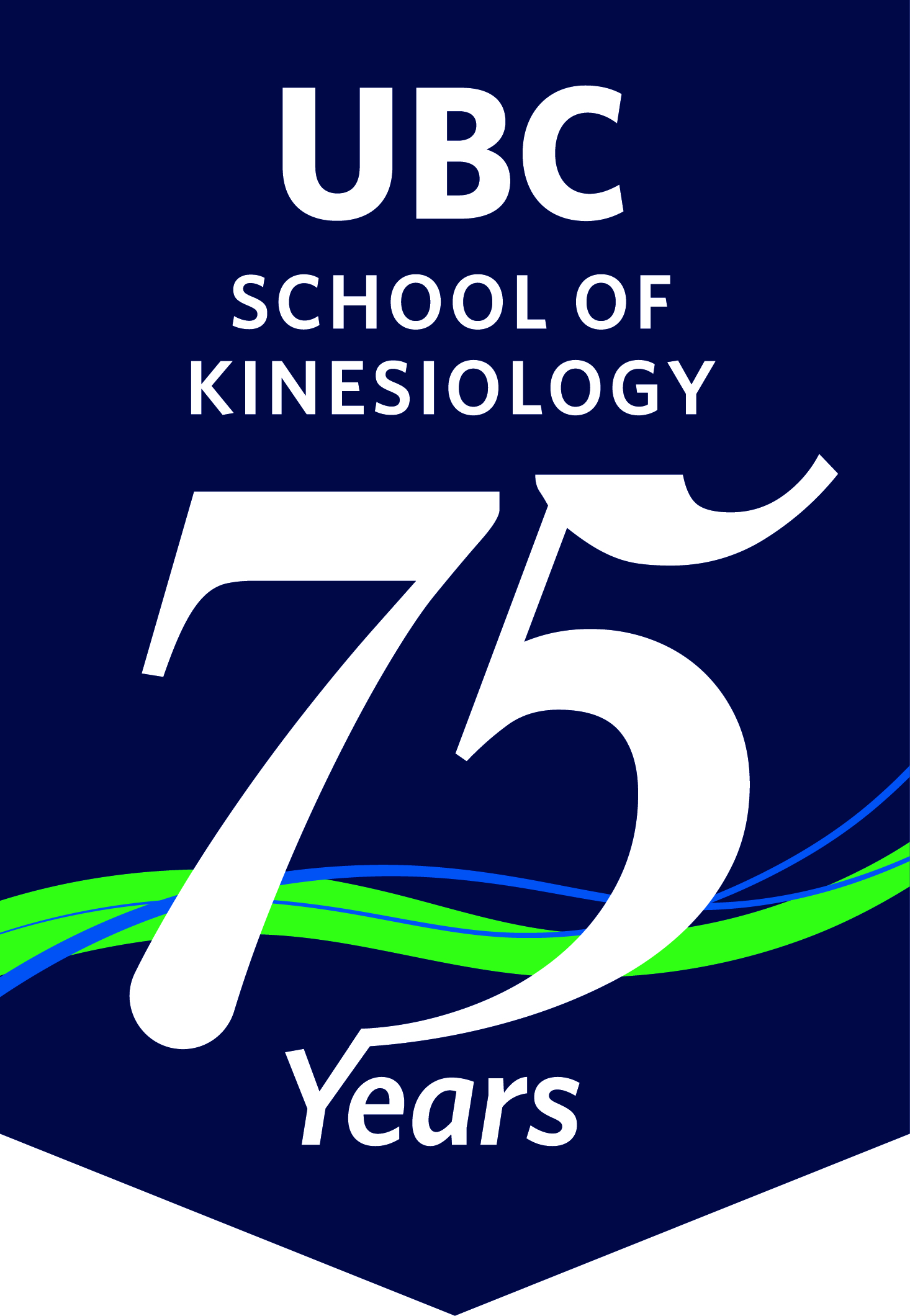 Save the Date: May 11th & 12th, 2021
Graduate Research Day is an annual, student-led conference for graduate students to present their work. This year, UBC Vancouver's School of Kinesiology and UBC Okanagan's School of Health and Exercise Sciences will be hosting a joint virtual event. The aim of the conference is for students to develop presentation skills, receive valuable feedback on research projects and network with fellow students and faculty to promote collaborations; all in a safe, student-friendly event.
Event Details:
Conference Date: Tuesday, May 11 & Wednesday, May 12, 2021
Location: Zoom (details to come)
Cost: FREE
Description:
Please join us on Tuesday, May 11 and Wednesday, May 12, 2021 to support graduate students from the School of Health and Exercise Sciences and School of Kinesiology as they present their completed or ongoing research. The conference will include two keynote events, structured physical activity breaks and student socials. Join us as we celebrate the School of Kinesiology's 75th Anniversary.
Presentation Details:
We solicited feedback from the graduate students to help plan this virtual event. Feedback indicated attendees are interested in a non-standard conference format with a variety of presentation lengths rather than a standard poster and oral presentation format. Therefore, this year the conference will include a series of oral presentations covering a variety of topics. All abstracts accepted will receive either a short (3-5 minutes) or long (8-10 minutes) oral presentation. You can indicate your preference on the abstract submission form below, priority for a long oral presentation will go to students with data to present. Presentation lengths will depend on the number of conference attendees and final program structure. The finalized presentation lengths will be released by early April 2021.
Abstract Submissions:
All abstract submissions require a title, authors, presenting author's home institution and a 250-word abstract. Please submit your abstract in word document form (.doc). Abstracts must be no longer than 250 words. Abstracts can be from work that has or will be presented at another conference. We encourage all students (undergraduate and graduate) to submit an abstract. Please list authors in the format: presenting author first; formatted as First name, Last name for all authors e.g. John Doe, Jane Doe & John Smith. Abstract submissions will close Monday, March 29th, 2020 at 11:59pm.
This year, we are planning a MITACS event and wish to highlight industry partnered research happening at UBC. We invite anyone who is engaged in and/or completed a MITACS project to submit an abstract for this session.
All presenters will be notified by early April, 2021.
Registration:
Registration and abstract submission can be completed on the link. If you plan to attend the conference, but do not wish to submit an abstract, please register to receive conference updates and future conference zoom links.
If you are planning to submit an abstract, complete the registration link once you have an abstract ready to submit.
To submit your abstract, you will cut and paste your abstract directly into the survey in addition to submitting a word document according to the format guidelines below. The abstract will appear in the conference program exactly as submitted. Abstracts should not exceed 250 words. See format guidelines below:
a) Authors (Last Name, First initials for all authors)
b) Title of the presentation
c) Body of the abstract
Registration and Abstract submission link:
https://ubc.ca1.qualtrics.com/jfe/form/SV_0TFX19QYQQxjW8S.
Note: Abstract submission closes March 29th; however, registration will continue to be open until May 9th, 2021.
All presenters will be notified by early April, 2021.

Invited Speakers/Workshops
Program:
Download: