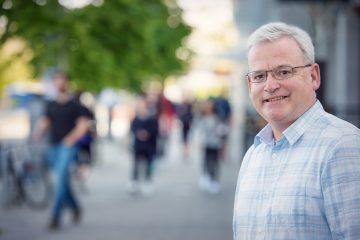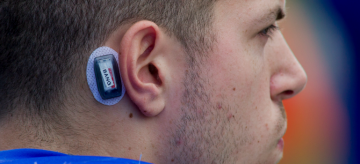 Posted: April 5, 2017
Harrison Brown is a 4th Year PhD student, working with Dr. Jean-Sebastien Blouin in the Sensorimotor Physiology Lab. He is being recognized for his efforts to quantify post-concussion balance using inexpensive sensors.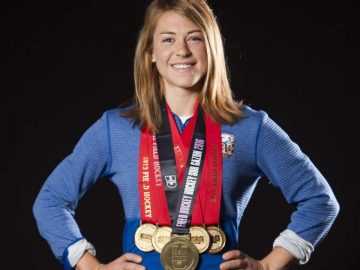 Posted: November 10, 2016
Kinesiology student Hannah Haughn was named tournament MVP after winning the McCrae Cup U Sports national women field hockey championship final in Toronto on Sunday. Read the full story in The Province.
Posted: October 3, 2016
An article written by John Kramer, et al, is featured in Science Magazine; "Why aspiring academics should do less science". When one of us—John—started as an assistant professor, he was surprised at how much his day-to-day work differed from when he had been a trainee. He had known it would change, of course, but suddenly […]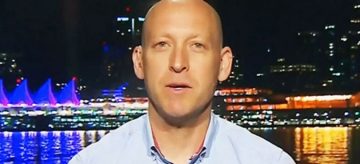 Posted: October 1, 2016
Dr. Eli Puterman was interviewed by CTV News on October 5th regarding his research on telomeres. Researchers in the U.S. and Canada found an association between significant childhood traumas and an increased likelihood of having shortened telomeres later in life. Telomeres are essential components of human cells that cap the ends of our chromosomes. Please […]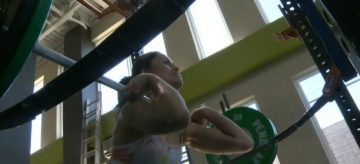 Posted: July 20, 2016
In May, Dr. Guy Faulkner was the keynote speaker at the 2016 Physical Activity Forum at the Alberta Centre for Active Living. He presented "Sweat is the Best Antidepressant: Where do we go from here?" The forum video, presentation slides and a highlights sheet for practitioners are now available at the Alberta Centre for Active […]
Posted: April 19, 2016
Roundhouse Radio 98.3 Vancouver Our City with Kirk LaPointe – Dr. John Kramer (Apr 19, 2016) Kirk speaks with Dr. John Kramer, Principal Investigator at ICORD, about the recent research from Ohio State University that shows movement in the hands of people with paralysis caused by spinal cord injury using recordings from the brain. http://cirh.streamon.fm/listen-pl-2463 […]