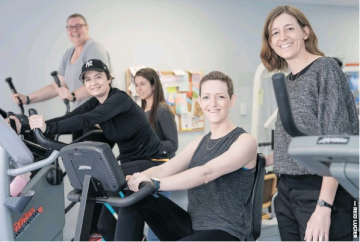 Posted: November 28, 2018
"Exercise as Medicine", published in The Province, discusses the importance of exercise in the treatment regime of cancer patients. Don McKenzie, UBC School of Kinesiology Sports Medicine professor, exercise physiologist, and director of the Allan McGavin Sports Medicine Clinic, is quoted in the article. Don says of exercise, "Physical activity has been overlooked and underutilized […]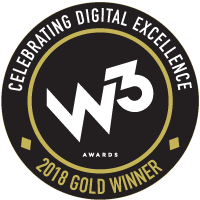 Posted: October 23, 2018
About the research: UBC's Dr. Guy Faulkner, in the School of Kinesiology, was a research contributor to the new movement guidelines on sleep, physical activity, and sedentary behavior for children under five years of age, and is playing a key role in promoting their implementation. The 24-Hour Movement Guidelines for the Early Years (0-4 years) […]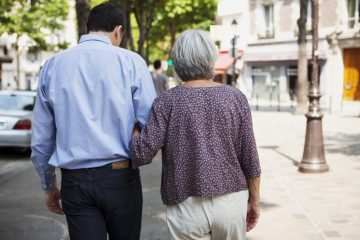 Posted: October 3, 2018
School of Kinesiology Professor, Eli Puterman's study on family caregivers shines light on how exercise can reduce stress and improve cellular health. The study found that exercising at least three times a week for six months reduced stress in a group of family caregivers and even appeared to lengthen a small section of their chromosomes […]

Posted: August 10, 2018
The Origins of Balance Deficits and Falls (OBDAF) research cluster is one of the 23 emerging research clusters funded by the UBC Grants for Catalyzing Research Clusters in 2018. The OBDAF Cluster is led by Drs. Mark Carpenter, Jean-Sébastien Blouin, and Tim Inglis, and includes five other Kinesiology researchers: Drs. Lam, Chua, Kramer, Siegmund, Dalton. […]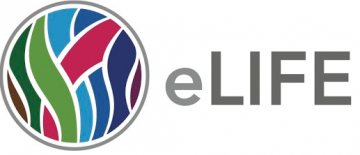 Posted: July 16, 2018
UBC KIN faculty member, Jean-Sebastien Blouin, as well as Romain Tisserand, Christopher J Dakin, Machiel HF Van der Loos, Elizabeth A Croft, and Timothy J Inglis have had their paper, "Down regulation of vestibular balance stabilizing mechanisms to enable transition between motor states," published in the latest edition of the prestigious journal, eLife, which publishes […]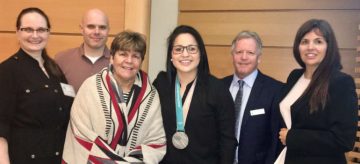 Posted: May 9, 2018
Aboriginal Physical Activity & Cultural Circle (APACC), teamed with UBC and Indigenous Studies in Kinesiology to host the 2018…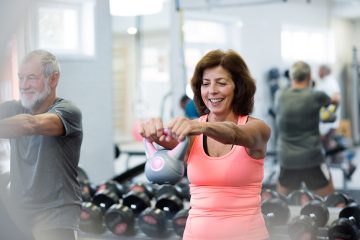 Posted: April 30, 2018
Older adults are more likely to stick with a group exercise program if they can do it with people their own age, a new UBC School of Kinesiology study has found.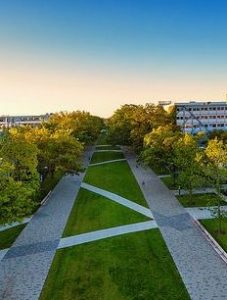 Posted: April 24, 2018
Congratulations to the KIN faculty who have submitted applications and been awarded in recent external research grant competitions. SSHRC Insight Grants Applicant: Dr. Moss Norman (KIN) Co-Investigators: Dr. LeAnne Petherick (EDCP), Dr. Heather McRae (U Manitoba), Dr. Michael A. Hart (U Manitoba) Collaborators: Dr. Andrea Bundon (KIN), Mr. Edward M. Albert (U Manitoba), Mr. Gerald […]
Posted: February 3, 2018
Congratulations to Dr. Darren Warburton (KIN; PI) and his team on receiving a $109,911 CIHR Catalyst Grant to study Indigenous Approaches to Wellness! His team includes Dr. Jan Hare (LLED; Co-PI), Dr. Shannon Bredin (Co-applicant; Knowledge User; KIN), R Miles (Principal Knowledge User), Dr. Moss Norman (KIN; Co-Applicant), P Oh (University of Toronto; Co-Applicant), Dr. […]
Posted: December 20, 2017
Eli Puterman's research supports the run-it-off approach to staying sane when things are going haywire.