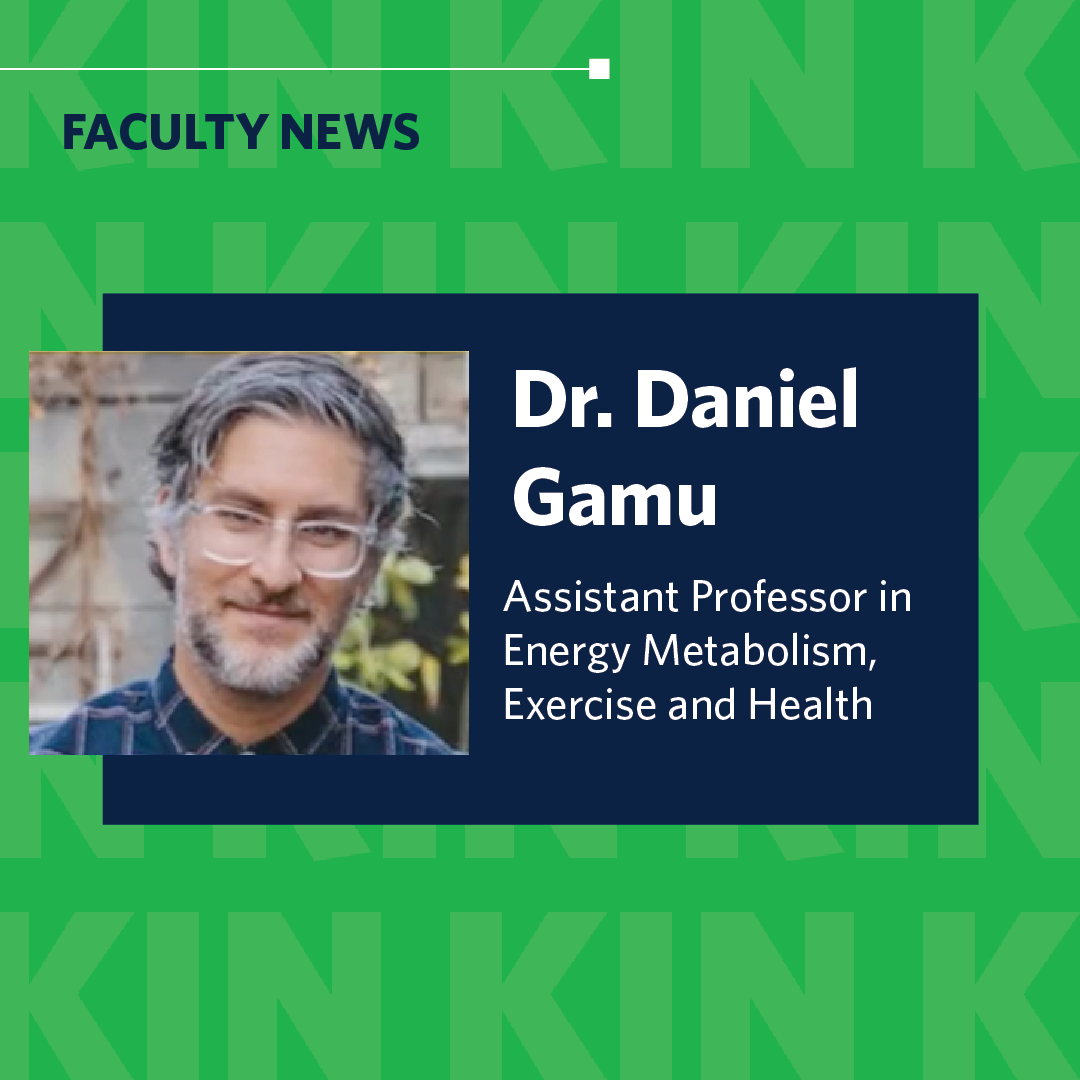 UBC's School of Kinesiology is pleased to announce the appointment of Dr. Daniel Gamu as an assistant professor in Energy Metabolism, Exercise and Health.
Dr. Gamu joins the School following a postdoctoral fellowship awarded through Michael Smith Health Research in BC in the lab of Dr. William T. Gibson at BC Children's Hospital Research Institute. There, he studied how the development and functional adaptations of brown and beige adipose tissue, two types of fat uniquely specialized for energy expenditure, are regulated by epigenetic processes important for chromatin packaging and gene expression. Dr. Gamu's work also aims to uncover how such epigenetic machinery is involved in fundamental aspects of skeletal muscle biology, including coordinating physiological adaptations to various types of exercise, and muscle disease.
Dr. Gamu received his MSc and PhD degrees in the Department of Kinesiology at the University of Waterloo, where he studied how skeletal muscle Ca2+ handling contributes to muscle and whole-body energy expenditure, including its pathophysiological role in metabolic disorders like obesity and diabetes.
Dr. Gamu will begin his new role at the School on July 1, 2023.