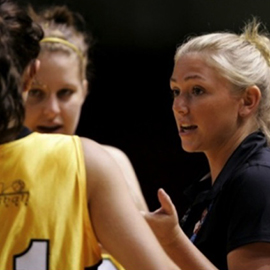 Posted: January 30, 2018
With the Winter Olympics only weeks away, Canada looks to lead the world. The Olympic Games gives Canadians an opportunity to feel inspired and proud of our athletes' accomplishments. But behind each athlete medal is a sport system that is supported by coaches and technical leaders who strive to innovate and create world class daily […]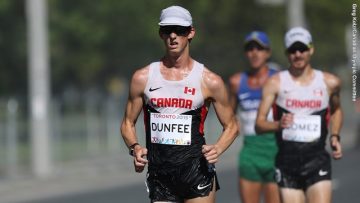 Posted: July 26, 2017
School of Kinesiology alumni and UBC Thunderbirds Evan Dunfee (BKIN'14, race walk), Mike Mason (BKIN'10, high jump), and Liz Gleadle (BKIN'14, javelin throw) have been chosen to represent Canada at the upcoming International Association of Athletics Federations (IAAF) World Championships, taking place August 4 – 13, 2017 in London, England.
Posted: November 21, 2016
Congratulations to Carolyn McEwen playing on Team Canada's National Rugby tour, with a victory over Ireland yesterday (48-7) and will play New Zealand on Wed, Nov. 23. Nov. 24 vs. New Zealand – Donnybrook Stadium, Dublin Nov. 27 vs. England – Twickenham, England Please the CBC News article Athlete of the week.
Posted: August 15, 2016
Best wishes for all Kinesiology Alumni and current students competing at Rio 2016!!! Blair Bann Volleyball Men's Volleyball Edmonton, Alta. Alumni Luc Bruchet Athletics 5000m White Rock, B.C. Alumni Evan Dunfee Athletics Racewalk Richmond, B.C. Alumni Nikola Girke Sailing Mixed nacra 17 (multihull) Vancouver, BC Alumni Liz Gleadle Athletics Javelin Vancouver, BC Alumni Antoni Kindler Field Hockey Men's Field Hockey […]