Kinesiology at UBC offers you a premier choice to start your professional career in the field of Kinesiology, active health, research, education, recreation, or sports. A Bachelor of Kinesiology (BKin) is also an excellent step on the way to a second degree in medicine, rehabilitation sciences, education and dentistry, among many others.
The undergraduate BKin degree program at the School of Kinesiology offers a core curriculum consisting of courses in active health, biomechanics, anatomy, physiology, motor learning, psychology and sociology. In the last two years of your degree, you will specialize in one of three streams: Neuromechanical and Physiological Sciences (NPSC), Social and Behavioural Sciences (SBSC), or Multidisciplinary Science (MDSC).
For more information, please contact the KIN Undergraduate Advising Office at kin.advising@ubc.ca or 604.822.4512.
How to ApplyTransfer StudentsSecond-Degree Students
---
Admission Requirements
UBC and the School of Kinesiology welcome students from Canada and around the world.
Curriculum Requirements
First-Year Credit
Many students in the School of Kinesiology are granted first-year credit for IB, AP or British A Levels. These credits can be used to meet the Kinesiology program or streams requirements. For details on what first-year credit you're eligible to receive, find your program at the page linked below.
First-Year Credits
---
Entrance Awards
For scholarships offered by UBC for Canadian or International students entering the university – please visit their website for further details.
School of Kinesiology Entrance Awards for Aboriginal Students
Two awards of $1,000 each have been created by the School of Kinesiology for entering Aboriginal students who are enrolled in at least 24 credits of course work over the Winter Session. The awards may be renewed for one year only, subject to satisfactory completion of the first year and enrollment in a second year of study in the School of Kinesiology with at least 24 credits of course work. The awards are made on the recommendation of the School.
More information here.
---
About the Degree
Focused Learning in Action
The school's teaching aspires to excellence, and is dedicated to providing you with a personalized and student-centred education. Kinesiology courses offer many opportunities to work in small groups and present your work to your peers. We support many of our courses with Connect & Canvas technology, so you have easy access to course notes and peer discussion groups outside of the classroom. You will also have the opportunity to experience hands-on work in our student laboratories and complete a directed study course in any of our Kinesiology research laboratories.
Degree Details
StreamsCourse OutlinesDual Degree optionsMinor options
---
Possible Careers
How would you like to shape your career path?
The goals of the various individuals and organizations working within the discipline of kinesiology are to improve people's quality of life in a number of populations and settings through increasing physiological functioning and psychological health. A degree in kinesiology can lead to a number of careers in a wide range the fields such as education, fitness and recreation, sports management, medicine, physical therapy, and nutrition.
Graduates of kinesiology can be found in schools, universities, hospitals, military environments, hotels, recreation centers, sports clubs, aquatic facilities, health clinics, wellness centers, and other private and public agencies.  Interested in seeing what some of our graduates have done with their degrees?  See what they are doing now here.
Take a look at some possible career choices to see what courses you might need to help get you where you want to be.
---
Student Stories
At The School of Kinesiology, we bring you more than an exceptional interdisciplinary, international education – we bring you the world.
Canada is internationally recognized as a country that delivers the highest standards of education, and UBC is no exception. As a Kinesiology student, you will be part of a diverse community that is home to some of the brightest minds in the world, building relationships that will last a lifetime.  Here are some of our Kinesiology Student Stories.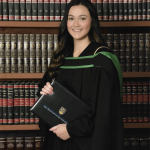 Laura is graduating with a BKin in the interdisciplinary stream. After graduation, Laura plans to continue her current research and pursue a career in medicine or counseling. "I was fortunate to have the opportunity to conduct a directed study with Dr. John Kramer. I studied the diversity of sex and age recruitment within pain neuroimaging […]
---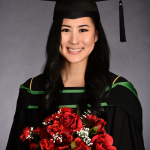 Sherry is graduating with a BKin in the interdisciplinary stream. Upon graduation, Sherry says "I'm excited to continue working with mission driven companies to create more meaningful experiences through experiential marketing, people and culture. Down the line, I hope to build something of my own centered around connection and empathy." As an active member of […]
---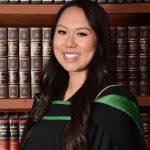 Karmen is graduating with a BKin in Physical Health and Education. After graduation, Karmen plans on enrolling in the Bachelor of Education program to become a secondary school physical education teacher. As an active member of the KIN community, Karmen served as a member of the KUS as VP Communications for 2019-2020, "I rebranded the […]
---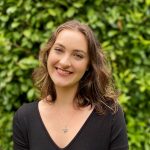 Lana is graduating this Spring, 2021 with a BKin from the interdisciplinary stream. After graduation, she plans to apply to the British Columbia Association of Kinesiologists to be certified as a Registered Kinesiologist. Eventually, Lana would like to move back to the United States to become an Exercise Physiologist and work with athletes. Upon reflection, […]
---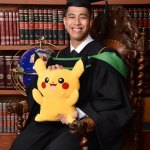 Sage is graduating this Spring, 2021 with a BKin in the interdisciplinary stream. After graduation, Sage plans to become a strength and conditioning coach to help people achieve their fitness goals. "Whether it is rehab after surgery or someone looking to improve their marathon time, I hope I can help them with my knowledge and […]
---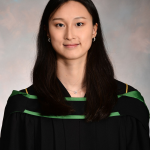 Karen is graduating this Spring with a BKin in the interdisciplinary stream. She states why she was drawn to the KIN program, "I am very interested in human physiology, anatomy, and biomechanics." Karen played on the varsity swimming team during her undergraduate degree, and hopes to attend the Olympics in Tokyo after graduation.
---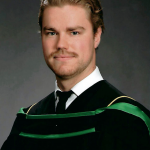 Ford is graduating this Spring with a BKin in the interdisciplinary stream. Upon graduation, Ford plans to practice prehospital care as a paramedic or physician. When asked why he decided to join UBC KIN, Ford says, "I was drawn to the program as it was well regarded. KIN has a great community feel and a […]
---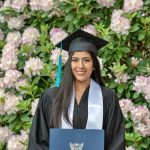 "I learned to facilitate discussions that relate to all aspects of health care." Aisha is graduating on June 2, 2021 from the Interdisciplinary stream. She says that she "loved how KIN professors have such diverse backgrounds and that when subjects were brought up, we were able to discuss the multitude of topics with kinesiology that […]
---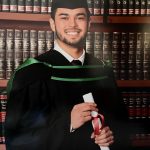 Felman Faria graduates with a BKin in the Health Sciences Stream. He states that he "loves being active and being able to help others live active lives."
---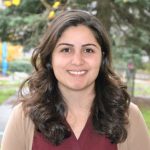 Negin Riazi is graduating from UBC KIN with a PhD this Spring and will be continuing a Post Doctoral Fellowship at Brock University with Dr. Karen Patte. Her research will focus on the COVID-19 pandemic and the related impacts of school closures and reopenings on youth mental health. Negin has been selected as the graduate […]
---