Kinesiology at UBC offers you a premier choice to start your professional career in the field of Kinesiology, active health, research, education, recreation, or sports. A Bachelor of Kinesiology (BKin) is also an excellent step on the way to a second degree in medicine, rehabilitation sciences, education and dentistry, among many others.
The undergraduate BKin degree program at the School of Kinesiology offers a core curriculum consisting of courses in active health, biomechanics, anatomy, physiology, motor learning, psychology and sociology. Students will specialize in one of three streams going into second-year: Neuromechanical and Physiological Sciences (NPSC), Social and Behavioural Sciences (SBSC), or Multidisciplinary Science (MDSC).
UBC BKIN INFO SESSIONS
If you are interested in the Bachelor of Kinesiology undergraduate program at UBC-Vancouver, we'd like to invite you to join us for our next UBC BKin Info Session to learn more about our program, the admissions process, timelines, requirements, and other key pieces of information. Ahead of this meeting, we recommend that you review our website for prospective students so that you come prepared. We'll have Academic Advisors on hand to answer all of your questions.
Next BKin Info Session:
December 14, 2023 – 12:30-2:00pm (Pacific Standard Time)
How to Apply
Transfer Students
Second-Degree Students
---
Admission Requirements
UBC and the School of Kinesiology welcome students from Canada and around the world.
Curriculum Requirements
First-Year Credit
Many students in the School of Kinesiology are granted first-year credit for IB, AP or British A Levels. These credits can be used to meet the Kinesiology program or streams requirements. For details on what first-year credit you're eligible to receive, find your program at the page linked below.
First-Year Credits
---
Entrance Awards
For scholarships offered by UBC for Canadian or International students entering the university – please visit their website for further details.
School of Kinesiology Entrance Awards for Aboriginal Students
Two awards of $1,000 each have been created by the School of Kinesiology for entering Aboriginal students who are enrolled in at least 24 credits of course work over the Winter Session. The awards may be renewed for one year only, subject to satisfactory completion of the first year and enrollment in a second year of study in the School of Kinesiology with at least 24 credits of course work. The awards are made on the recommendation of the School.
More information here.
---
About the Degree
Focused Learning in Action
The school's teaching aspires to excellence, and is dedicated to providing you with a personalized and student-centred education. Kinesiology courses offer many opportunities to work in small groups and present your work to your peers. We support many of our courses with Connect & Canvas technology, so you have easy access to course notes and peer discussion groups outside of the classroom. You will also have the opportunity to experience hands-on work in our student laboratories and complete a directed study course in any of our Kinesiology research laboratories.
Degree Details
StreamsCourse OutlinesDual Degree optionsMinor options
---
Possible Careers
How would you like to shape your career path?
The goals of the various individuals and organizations working within the discipline of kinesiology are to improve people's quality of life in a number of populations and settings through increasing physiological functioning and psychological health. A degree in kinesiology can lead to a number of careers in a wide range the fields such as education, fitness and recreation, sports management, medicine, physical therapy, and nutrition.
Graduates of kinesiology can be found in schools, universities, hospitals, military environments, hotels, recreation centers, sports clubs, aquatic facilities, health clinics, wellness centers, and other private and public agencies.  Interested in seeing what some of our graduates have done with their degrees?  See what they are doing now here.
Take a look at some possible career choices to see what courses you might need to help get you where you want to be.
---
Student Stories
At The School of Kinesiology, we bring you more than an exceptional interdisciplinary, international education – we bring you the world.
Canada is internationally recognized as a country that delivers the highest standards of education, and UBC is no exception. As a Kinesiology student, you will be part of a diverse community that is home to some of the brightest minds in the world, building relationships that will last a lifetime.  Here are some of our Kinesiology Student Stories.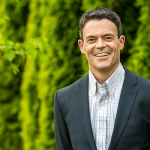 Dr. Alastair Hodges, BHK 1998, PhD 2006, is in the midst of a successful academic career. He has earned an undergraduate degree in Kinesiology from the University of British Columbia, a Master's degree in exercise physiology from McGill University, and a Doctorate in exercise physiology from the Allan McGavin Sports Medicine Centre at UBC. He […]
---
Mira Novak is a recent graduate of the High-Performance Coaching and Technical Leadership program (MHPCTL 2022). He is presently the head coach of the NCAA Division I women's soccer team at the University of Massachusetts Lowell. Before moving to the United States, Mira completed multiple coaching degrees in his home country, the Czech Republic, and […]
---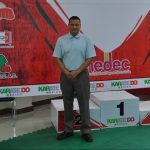 Graduating year:
2019
Degree:
MHPCTL
Angelo is a High School teacher with over 21 years of experience. He has coached karate at both the provincial and national level. Angelo has competed at local and provincial level and earned his black belt 5th Degree. He has been exposed to many teaching and coaching styles that gave him the foundation to developed his own coaching style that proved to be very successful for his future students and athletes.
---
Graduating year:
2017
Degree:
BKin
Christina Kouvousis is a Sport Development Coordinator at Water Polo West and coaches for the Provincial Training Centre and Team BC programs. She is a certified Competitive Coach and previously trained as a Learning Facilitator and Coach Evaluator to teach coaching courses.
---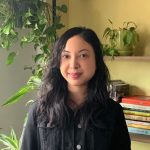 Deana Kanagasingam is a PhD candidate in Kinesiology (Socio-Cultural Studies) at the School of Kinesiology, University of British Columbia. Her research explores how principles of social justice, weight-inclusiveness, and person-centredness are integrated into healthcare practice. She holds a Master of Arts in Women's and Gender Studies, with a specialization in Women's Health, from the University […]
---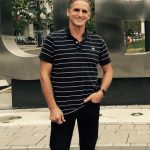 Graduating year:
2016, 2022
Degree:
HPCTL, MHPCTL
Jim Jennings is presently completing his master's degree in high-performance coaching and technical leadership and will graduate in May 2022. He is the former Chair of Karate Canada's Long-Term Development (LTD) Committee and a member of the High-Performance Committee. He runs a Karate club in Bradford, Ontario, which offers recreational and high-performance training for athletes competing at both the Provincial and National level.
---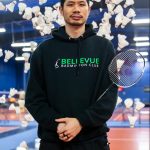 Graduating year:
2013, 2020
Degree:
BKin, MHPCTL
Tobias was an Olympic athlete in the 2012 Games and is a high-performance coach at the Bellevue Badminton Club in Washington, U.S.A. He currently coaches for the club's junior badminton program and travels to regional and national competitions with his athletes.
---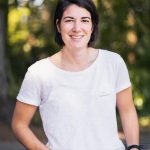 Lisa Trainor is a 3rd year Ph.D. Kinesiology student focusing on sport and exercise psychology. She conducts qualitative research on "athlete psychological well-being, sport injury, and psychological growth," including interviews with high-performance athletes who have competed in the Olympic or Paralympic games. [...]
---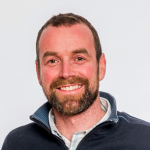 Graduating year:
2020
Degree:
MHPCTL
In 2004, Ueli received a scholarship from Dalhousie University "to study kinesiology and run for their Varsity track and field team." He achieved great success as a student-athlete by participating in the World FISU Games and becoming a Canadian Interuniversity Sport (CIS) champion.
---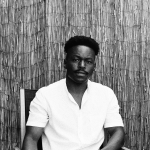 Degree:
1st year of Master of Science in Kinesiology (MSc)
Supervisor:
Dr. Eli Puterman
Teaching Assistant
for KIN 150
Broadly speaking, my research brings together three threads: stress, physical activity, and mental health in Black Canadians. In the U.S, some research studies have found that Black adults experience more stress. However, they report similar or better mental health relative to White adults who experience less stress. [...]
---