Kinesiology at UBC offers you a premier choice to start your professional career in the field of Kinesiology, active health, research, education, recreation, or sports. A Bachelor of Kinesiology (BKin) is also an excellent step on the way to a second degree in medicine, rehabilitation sciences, education and dentistry, among many others.
The undergraduate BKin degree program at the School of Kinesiology offers a core curriculum consisting of courses in active health, biomechanics, anatomy, physiology, motor learning, psychology and sociology. In the last two years of your degree, you will specialize in one of three streams: Neuromechanical and Physiological Sciences (NPSC), Social and Behavioural Sciences (SBSC), or Multidisciplinary Science (MDSC).
For more information, please contact the KIN Undergraduate Advising Office at kin.advising@ubc.ca or 604.822.4512.
How to ApplyTransfer StudentsSecond-Degree Students
---
Admission Requirements
UBC and the School of Kinesiology welcome students from Canada and around the world.
Curriculum Requirements
First-Year Credit
Many students in the School of Kinesiology are granted first-year credit for IB, AP or British A Levels. These credits can be used to meet the Kinesiology program or streams requirements. For details on what first-year credit you're eligible to receive, find your program at the page linked below.
First-Year Credits
---
Entrance Awards
For scholarships offered by UBC for Canadian or International students entering the university – please visit their website for further details.
School of Kinesiology Entrance Awards for Aboriginal Students
Two awards of $1,000 each have been created by the School of Kinesiology for entering Aboriginal students who are enrolled in at least 24 credits of course work over the Winter Session. The awards may be renewed for one year only, subject to satisfactory completion of the first year and enrollment in a second year of study in the School of Kinesiology with at least 24 credits of course work. The awards are made on the recommendation of the School.
More information here.
---
About the Degree
Focused Learning in Action
The school's teaching aspires to excellence, and is dedicated to providing you with a personalized and student-centred education. Kinesiology courses offer many opportunities to work in small groups and present your work to your peers. We support many of our courses with Connect & Canvas technology, so you have easy access to course notes and peer discussion groups outside of the classroom. You will also have the opportunity to experience hands-on work in our student laboratories and complete a directed study course in any of our Kinesiology research laboratories.
Degree Details
StreamsCourse OutlinesDual Degree optionsMinor optionsCo-op Program option
---
Possible Careers
How would you like to shape your career path?
The goals of the various individuals and organizations working within the discipline of kinesiology are to improve people's quality of life in a number of populations and settings through increasing physiological functioning and psychological health. A degree in kinesiology can lead to a number of careers in a wide range the fields such as education, fitness and recreation, sports management, medicine, physical therapy, and nutrition.
Graduates of kinesiology can be found in schools, universities, hospitals, military environments, hotels, recreation centers, sports clubs, aquatic facilities, health clinics, wellness centers, and other private and public agencies.  Interested in seeing what some of our graduates have done with their degrees?  See what they are doing now here.
Take a look at some possible career choices to see what courses you might need to help get you where you want to be.
---
Student Stories
At The School of Kinesiology, we bring you more than an exceptional interdisciplinary, international education – we bring you the world.
Canada is internationally recognized as a country that delivers the highest standards of education, and UBC is no exception. As a Kinesiology student, you will be part of a diverse community that is home to some of the brightest minds in the world, building relationships that will last a lifetime.  Here are some of our Kinesiology Student Stories.

Graduating year:
1957
Degree:
BPE
During my BPE Studies I was inspired by Dr Max Howell, a former Australian rugby international who had just received his PhD from the U of California. He brought an enthusiasm for the academic study of PE and also accepted the responsibility for the development of the rugby program.
---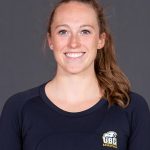 Graduating year:
2020
Degree:
BKin
Recently, Jess has taken part in Vancouver Basketball Foundation's monthly Grow The Game Women's Roundtable events, discussing various topics with other female coaches and leaders across the province and country.
---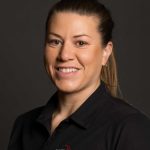 Graduating year:
'19
Degree:
MHPCTL
Joyce says "as a Strength and Conditioning coach, being able to critically read research and publish research of my own is important to me, and this program gave me the tools to do both.
---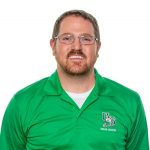 Graduating year:
'19
Degree:
MHPCTL
When asked if he would recommend the MHPCTL, he says "Absolutely. I believe that the MHPCTL program at UBC is the best in the nation and is best in class in its approach to development of world leading coaches.
---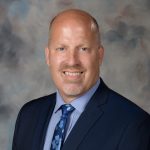 Graduating year:
1997
Degree:
MHK
---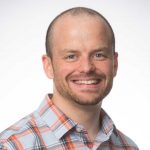 Graduating year:
2007
Degree:
BKin
Loren Schubert is the Program Head for the Prosthetics and Orthotics Program at the British Columbia Institute of Technology (BCIT), one of only two accredited Prosthetics and Orthotics Programs in Canada and is the only program in Western Canada.
---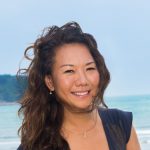 Graduating year:
1996
Degree:
BHK
Adrienne is currently a keen surfer and adventure traveler and is infectiously happy and positive about running her outdoor company on Pui O Beach, Lantau Island.
---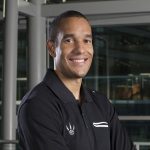 Graduating year:
2004
Degree:
BHK
Jama Mahlalela, a BHK '04 alumnus of the UBC School of Kinesiology, was a Varsity basketball star, a community leader, and is now the head coach of the Raptors 905 G League in the NBA. He was a key contributor in the Raptor's 2019 win against the Golden State Warriors making the Raptors the first team outside of the US to win the NBA Championship.
---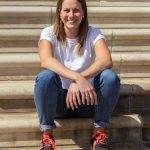 Graduating year:
2012
Degree:
BKIN
Martha is a 2-time Olympic swimmer in the 200m breaststroke, a world championship, Pan Am Games medallist, and the president and founder of Head to Head Mentorship Program.
---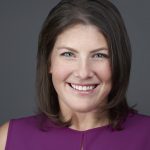 Graduating year:
2006, 2018
Degree:
BHK, MHPCTL
Laura Watson is a High Performance Coaching Advisor with Own the Podium where she is responsible for implementing the Coaching Enhancement Program. This program aims to support Canada's coaches in the pursuit of world class coaching excellence in Olympic and Paralympic sport.
---