Kinesiology at UBC offers you a premier choice to start your professional career in the field of Kinesiology, active health, research, education, recreation, or sports. A Bachelor of Kinesiology (BKin) is also an excellent step on the way to a second degree in medicine, rehabilitation sciences, education and dentistry, among many others.
The undergraduate BKin degree program at the School of Kinesiology offers a core curriculum consisting of courses in active health, biomechanics, anatomy, physiology, motor learning, psychology and sociology. In the last two years of your degree, you will specialize in one of three streams: Neuromechanical and Physiological Sciences (NPSC), Social and Behavioural Sciences (SBSC), or Multidisciplinary Science (MDSC).
For more information, please contact the KIN Undergraduate Advising Office at kin.advising@ubc.ca or 604.822.4512.
How to ApplyTransfer StudentsSecond-Degree Students
---
Admission Requirements
UBC and the School of Kinesiology welcome students from Canada and around the world.
Curriculum Requirements
First-Year Credit
Many students in the School of Kinesiology are granted first-year credit for IB, AP or British A Levels. These credits can be used to meet the Kinesiology program or streams requirements. For details on what first-year credit you're eligible to receive, find your program at the page linked below.
First-Year Credits
---
Entrance Awards
For scholarships offered by UBC for Canadian or International students entering the university – please visit their website for further details.
School of Kinesiology Entrance Awards for Aboriginal Students
Two awards of $1,000 each have been created by the School of Kinesiology for entering Aboriginal students who are enrolled in at least 24 credits of course work over the Winter Session. The awards may be renewed for one year only, subject to satisfactory completion of the first year and enrollment in a second year of study in the School of Kinesiology with at least 24 credits of course work. The awards are made on the recommendation of the School.
More information here.
---
About the Degree
Focused Learning in Action
The school's teaching aspires to excellence, and is dedicated to providing you with a personalized and student-centred education. Kinesiology courses offer many opportunities to work in small groups and present your work to your peers. We support many of our courses with Connect & Canvas technology, so you have easy access to course notes and peer discussion groups outside of the classroom. You will also have the opportunity to experience hands-on work in our student laboratories and complete a directed study course in any of our Kinesiology research laboratories.
Degree Details
StreamsCourse OutlinesDual Degree optionsMinor optionsCo-op Program option
---
Possible Careers
How would you like to shape your career path?
The goals of the various individuals and organizations working within the discipline of kinesiology are to improve people's quality of life in a number of populations and settings through increasing physiological functioning and psychological health. A degree in kinesiology can lead to a number of careers in a wide range the fields such as education, fitness and recreation, sports management, medicine, physical therapy, and nutrition.
Graduates of kinesiology can be found in schools, universities, hospitals, military environments, hotels, recreation centers, sports clubs, aquatic facilities, health clinics, wellness centers, and other private and public agencies.  Interested in seeing what some of our graduates have done with their degrees?  See what they are doing now here.
Take a look at some possible career choices to see what courses you might need to help get you where you want to be.
---
Student Stories
At The School of Kinesiology, we bring you more than an exceptional interdisciplinary, international education – we bring you the world.
Canada is internationally recognized as a country that delivers the highest standards of education, and UBC is no exception. As a Kinesiology student, you will be part of a diverse community that is home to some of the brightest minds in the world, building relationships that will last a lifetime.  Here are some of our Kinesiology Student Stories.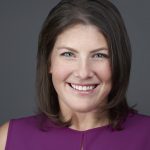 Graduating year:
2006, 2018
Degree:
BHK, MHPCTL
Laura Watson is a High Performance Coaching Advisor with Own the Podium where she is responsible for implementing the Coaching Enhancement Program. This program aims to support Canada's coaches in the pursuit of world class coaching excellence in Olympic and Paralympic sport.
---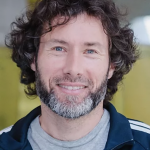 Graduating year:
2019
Degree:
MHPCTL
Igor Kopecky has been a coach and athlete for the past 35 years, and is currently the technical director for BC Diving and the South Surrey White Rock Diving Club. Igor has coached at the World Cup, World Series, South American Championships, Commonwealth Games, World Junior Championships and the Pan Am Games.
---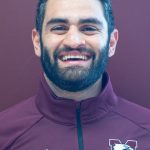 Graduating year:
2013
Degree:
MKin
Ben Bahrami, a Strength and Conditioning Coach for McMaster University. He is grateful that the UBC Masters of Kinesiology allowed him to focus on his passion and believes that although his knowledge of human physiology and biomechanics improved significantly, the most valuable thing he learned was how to establish a culture as a coach.
---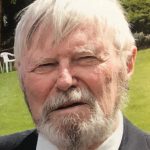 Graduating year:
1962
Degree:
BPE
Monte Engelson graduated with a Bachelors of Physical Education in 1962, and soon become a physical education teacher at Mount Elizabeth Secondary School. This was just to be the start of his long journey in education. Having discovered his passion for teaching, Monte returned to UBC to obtain a degree in the Faculty of Education.
---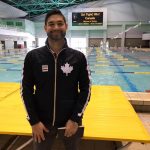 Graduating year:
2018
Degree:
MHPCTL
Justin Oliveira is currently the High Performance Director (HPD) at Water Polo Canada. Throughout his career, Justin worked with the Women's and Men's Senior Water Polo Programs and attended many World Championships, World League Finals, Olympic Qualification Tournaments and three Pan American Games.
---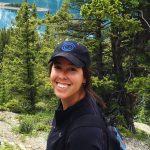 Graduating year:
2013
Degree:
BKin
Alyssa currently works as an Athletic Therapist at Bishops University in Quebec. She is always excited to go to work; every day presents new challenges, fresh opportunities, and she is kept on her toes. As a certified Athletic Therapist, Alyssa provides preventative prophylactic care and emergency response in the field setting and injury assessment and rehabilitation in the clinic setting.
---
Welcome graduating student, Henry P. H. Lai, MSc 2020 to the Kin Alumni community. Henry is a UBC Killam Graduate Teaching Assistant Award winner who worked under the supervision of Dr. Darren Warburton in the Cardiovascular Physiology and Rehabilitation lab. During his time as a graduate student, Henry worked on a UBC TLEF project to […]
---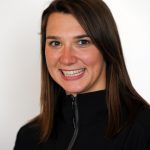 Graduating year:
2015
Degree:
BKin
We caught up with Heather who told us, "Growing up, sports played a large role in my home as my parents enrolled me into everything from dancing, gymnastics, soccer, hockey to swimming." But at the age of 8, Heather started swimming competitively for the Etobicoke Swim club, and as she says "the rest is history!"
---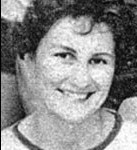 Graduating year:
1961
Degree:
BPE
At UBC she was considered one of the city's top basketball players as she was selected to the team representing BC at the 1959 national championships. In 1960 she was a key member of UBC's first Western Canadian women's asketball champions, a title she and her teammates would win again in 1961.
---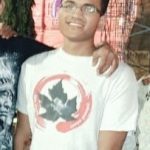 Graduating year:
2018
Degree:
B.Kin
During his undergraduate studies, rather than sticking to physical health-focused electives, Soham chose diverse topics such as biomedical ethics, history, and global nutrition. Soham believes that the option to pick wide-ranging courses in the kinesiology program enhanced his experience in two primary ways.
---