Kinesiology at UBC offers you a premier choice to start your professional career in the field of Kinesiology, active health, research, education, recreation, or sports. A Bachelor of Kinesiology (BKin) is also an excellent step on the way to a second degree in medicine, rehabilitation sciences, education and dentistry, among many others.
The undergraduate BKin degree program at the School of Kinesiology offers a core curriculum consisting of courses in active health, biomechanics, anatomy, physiology, motor learning, psychology and sociology. In the last two years of your degree, you will specialize in one of three streams: Neuromechanical and Physiological Sciences (NPSC), Social and Behavioural Sciences (SBSC), or Multidisciplinary Science (MDSC).
For more information, please contact the KIN Undergraduate Advising Office at kin.advising@ubc.ca or 604.822.4512.
How to ApplyTransfer StudentsSecond-Degree Students
---
Admission Requirements
UBC and the School of Kinesiology welcome students from Canada and around the world.
Curriculum Requirements
First-Year Credit
Many students in the School of Kinesiology are granted first-year credit for IB, AP or British A Levels. These credits can be used to meet the Kinesiology program or streams requirements. For details on what first-year credit you're eligible to receive, find your program at the page linked below.
First-Year Credits
---
Entrance Awards
For scholarships offered by UBC for Canadian or International students entering the university – please visit their website for further details.
School of Kinesiology Entrance Awards for Aboriginal Students
Two awards of $1,000 each have been created by the School of Kinesiology for entering Aboriginal students who are enrolled in at least 24 credits of course work over the Winter Session. The awards may be renewed for one year only, subject to satisfactory completion of the first year and enrollment in a second year of study in the School of Kinesiology with at least 24 credits of course work. The awards are made on the recommendation of the School.
More information here.
---
About the Degree
Focused Learning in Action
The school's teaching aspires to excellence, and is dedicated to providing you with a personalized and student-centred education. Kinesiology courses offer many opportunities to work in small groups and present your work to your peers. We support many of our courses with Connect & Canvas technology, so you have easy access to course notes and peer discussion groups outside of the classroom. You will also have the opportunity to experience hands-on work in our student laboratories and complete a directed study course in any of our Kinesiology research laboratories.
Degree Details
StreamsCourse OutlinesDual Degree optionsMinor options
---
Possible Careers
How would you like to shape your career path?
The goals of the various individuals and organizations working within the discipline of kinesiology are to improve people's quality of life in a number of populations and settings through increasing physiological functioning and psychological health. A degree in kinesiology can lead to a number of careers in a wide range the fields such as education, fitness and recreation, sports management, medicine, physical therapy, and nutrition.
Graduates of kinesiology can be found in schools, universities, hospitals, military environments, hotels, recreation centers, sports clubs, aquatic facilities, health clinics, wellness centers, and other private and public agencies.  Interested in seeing what some of our graduates have done with their degrees?  See what they are doing now here.
Take a look at some possible career choices to see what courses you might need to help get you where you want to be.
---
Student Stories
At The School of Kinesiology, we bring you more than an exceptional interdisciplinary, international education – we bring you the world.
Canada is internationally recognized as a country that delivers the highest standards of education, and UBC is no exception. As a Kinesiology student, you will be part of a diverse community that is home to some of the brightest minds in the world, building relationships that will last a lifetime.  Here are some of our Kinesiology Student Stories.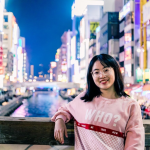 Xueqing (Snowy) Zhou is a fourth-year Kinesiology student in the Interdisciplinary Stream. She will be graduating in May 2021 and will pursue a Master of Science in Kinesiology in the fall, focusing on exercise, neurophysiology and urogenital health. Originally from China, Xueqing was drawn to kinesiology because of a knee injury she suffered in high […]
---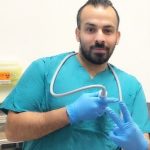 Degree:
Graduate PhD student
---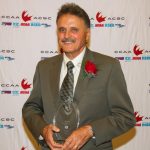 Graduating year:
1974, 1977
Degree:
BPE, MPE
A Vancouver legend in his own right and was dubbed the 'man with the midas touch' when it came to the longevity and success of Capilano University's (formerly Capilano College) athletics program. Retired now since 2016, Joe was Capilano's second Athletic Director and built an elite soccer program by setting high athletic and academic standards. During his tenure he captured 10 British Columbia Colleges Athletic Association (now PACWEST) championships.
---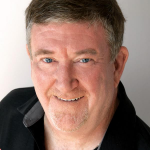 Graduating year:
1991
Degree:
BPE
Glen's major was in Motor Control and Performance and soon after graduation he began coaching. He has now coached men, women, boys and girls in slow-pitch, hockey, baseball, softball, rugby and ball hockey for more than 2 decades.
---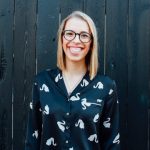 Graduating year:
2015
Degree:
BKin
After working in marketing and project management jobs for a number of years Robyn says she "became uneasy in my roles as they were not satisfying my need to make a larger impact in the social issues around me". So she took a leap of faith this year and started a Master of Public Health at the University of Porto in Portugal.
---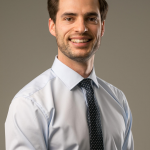 Graduating year:
2015
Degree:
BKin
Josh interned with the Vancouver Whitecaps as an athletic therapist during his last 2 years at UBC. "It wasn't until I was in my last year of KIN that I committed to pursuing medical school. And I studied for the MCAT the year after graduating while I worked as a personal trainer with Innovative Fitness in Kitsilano."
---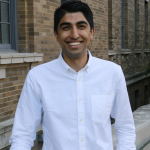 Graduating year:
2018
Degree:
BKin
While he was at UBC, Preet spent 3 years as a board member for the Ustawi Health Research Association, an organization that focused on providing resources and support for students looking to work in and learn about global health. "I also launched a global health club, and got involved in gerontology research through the UBC School of Nursing at that time."
---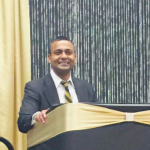 Graduating year:
1995
Degree:
BHK
Sushant is a valued mentor in the UBC KIN Mentorship Program. "Mentoring has been a very rewarding experience because I have learned about the hopes and fears of the current students looking to transition from academia to a professional career. I am approaching 10 years in the program and enjoying each year."
---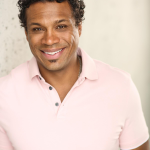 Graduating year:
2006
Degree:
HKin
After he graduated from UBC, went to Sydney University in Australia for 6 months to play rugby in the club league. He went on to travel across more than 24 countries for 6 months.
---
Recipient of Outstanding International Major Entrance Scholarship and Outstanding International Student Award Suprita Anand is a first-year student in the BKin program planning to pursue neuro-mechanical and physiological sciences. She aspires to be a "sports physiotherapist to help athletes and active people recover from their injuries so they can live their life to the fullest." […]
---